Ali Zafar shares his stance on current free flour distribution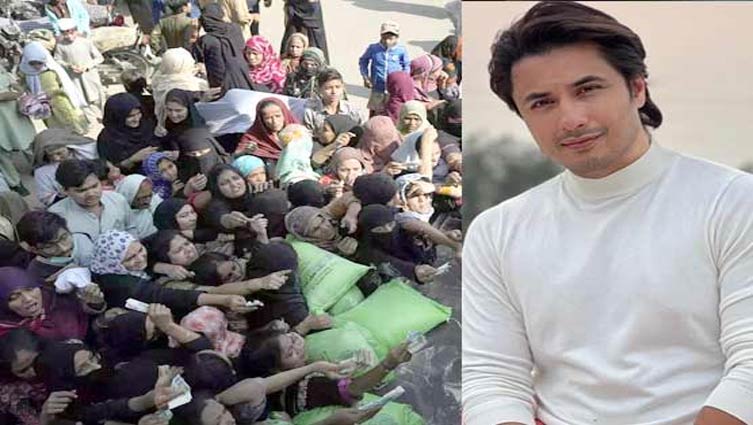 Entertainment
Many people have died due to chaos and stampede.
LAHORE (Web Desk) - Singer Ali Zafar has expressed his reaction to the malpractice in the distribution of free flour in the country.
Actor and meme maker Shafaat Ali took to the micro-blogging website Twitter to express his views on the stampede, disorder and deaths during the distribution of free flour in the country.
Shafaat Ali wrote that when the electricity bill can arrive at the home address of the poor every month, why can't the bag of free flour arrive? Why is it necessary to hold a fair to give a bag of flour to the poor?
On this, singer Ali Zafar retweeted and wrote that it is the responsibility of the state to take care of everyone's dignity.
— Ali Zafar (@AliZafarsays) March 28, 2023
During the distribution of free flour across the country, the worst cases of indiscipline have been witnessed in which six people died and many were injured.
Women, elderly and children wait in queues all day to get free flour and when the truck arrives with flour, many people are not only deprived of flour but also injured and unconscious due to panic.