Salman Khan receives another threat from Lawrence Bishnoi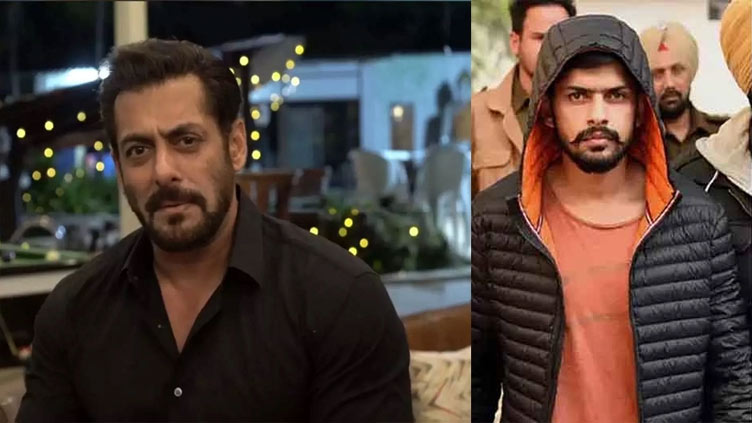 Entertainment
Lawrence Bishnoi allegedly threatened, saying his community is angry with Salman Khan.
MUMBAI (Web Desk) - Lawrence Bishnoi, claimed to have arrested for plotting the murder of Indian singer Sidhu Moose Wala, has issued another threat to Bollywood superstar Salman Khan while being in jail.
Lawrence Bishnoi allegedly threatened, saying his community is angry with Salman Khan over the Blackbuck killing issue because he has brought shame to them.
Bishnoi said in his statement that a case was registered against Salman Khan for killing Blackbuck but he did not apologise. If he still does not apologise, he should be prepared to face the consequences.
According to the reports, Lawrence Bishnoi urged Salman to go to the temple of his religious Guru Jambheshwar (Jamboji) and ask for forgiveness. If our community forgives him, I will not harm him.
It is not the first time that Lawrence Bishnoi has threatened Salman Khan. Earlier last year too, he had threatened to kill the Bollywood actor.
According to reports, on July 10 last year, Lawrence Bishnoi had threatened that he and his community would never forgive Salman Khan for poaching a rare Blackbuck. His community considers the Blackbuck to be an incarnation of their religious guru Lord Jambeshwar (Jamboji), so this is not enough if the court finalises the conviction or acquittal of Salman Khan in the case. If He can change his mind if Salman Khan and his father Salim Khan goes to the temple and apologises to their lord Jamboji, otherwise the Bishnoi community will kill him.
The Salman Khan case has been the center of attention since 1998. Salman Khan is accused of hunting two rare Blackbucks in a village in Rajasthan during the shooting of the film 'Hum Saath Saath Hain'.
According to media reports, Salman Khan was charged under the Indian Wildlife Protection Act, 1972. Not only Salman Khan but co-stars Saif Ali Khan, Sonali Bendre, Neelam and Tabu were also found guilty in this case.
The court acquitted all the accused in the case except Salman Khan due to insufficient evidence, while two more accused besides the Bollywood superstar were also found guilty for being part of hunting of rare animals.
In 2018, a Jodhpur court sentenced Salman Khan to 5 years in prison, but he was later granted bail. Now all the applications regarding this case of Salman Khan have been transferred to the Rajasthan High Court.