Taher Shah's 'Eye to Eye' seems to have 'inspired' Indian song 'Mast Aankhein'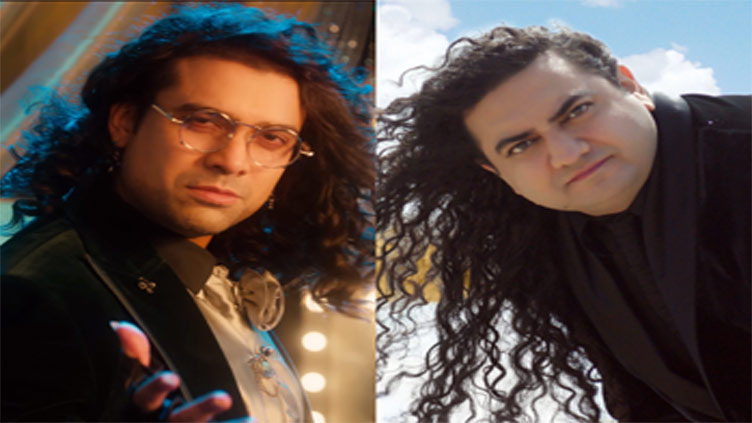 Entertainment
The track released on February 24 shares uncanny melodic resemblance to Shah's Eye to Eye.
ISLAMABAD (Web Desk) - By now it seems T-Series is living up to its reputation. The renowned Indian record label has once again come under scrutiny for allegedly ripping off another Pakistani song. This time, it's Taher Shah's song.
That's right! Eye to Eye, the song that became a meme back home and turned Shah into a laughing stock, while most listeners eventually grew to appreciate his uniqueness, has apparently inspired Bhushan Kumar, Tulsi Kumar and Jubin Nautiyal's latest, Mast Aankhein.
The track released on February 24 shares uncanny melodic resemblance to Shah's Eye to Eye. So much so, that Indian composer Mayur Jumani was even taken aback. The I'm Out maker in fact, spotted the resemblance in a video shared on his Instagram.
Jumani said in the clip, "I just heard this new song called Mast Aankhein on T-series and this is how Jubin Nautiyal looks in the video." Nautiyal wears long, curly hair styled exactly the way Shah would style his, and looks straight into the camera with his sharp eyes piercing into your soul.
"Am I the only one who thinks that the song is inspired from…" he goes onto ask, before transposing the chorus of Eye to Eye over the T-Series song. And boy, oh boy! Did that leave us dumbfounded. Jumani captioned his post, "Share this with your Gen-Z friends to introduce them to the legend, Taher Shah."
The music video for Mast Aankhein even sees Shantanu Maheshwari in white and Nautiyal in black, similar to Shah's Eye to Eye, where there are two Shahs, one dressed in white and the other in black. While Mast Aankhein sees Maheshwari going gaga over a woman (Shweta Sharda) instead of himself, the chorus of the track says, "Aankh se aankh milao…"
Not long ago, T-series was called out by musician Farasat Anees, who claimed the label had stolen from his song Biba, which featured in Joyland. "What a disgrace! T-series stealing our work because it has been trending in the world. My brothers and I worked day and night [on] this song. Please have some shame!" he demanded, tagging the company.