Nadeem Baig shares why Pakistani film industry can't make films on history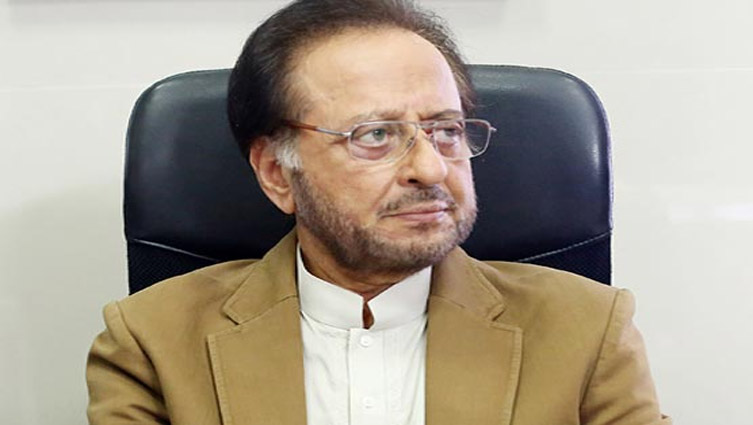 Entertainment
Anarkali's beauty and grace were considered unparalleled and enchanting,
KARACHI (Web Desk) - Bollywood's upcoming historic project starring Naseeruddin Shah, Aditi Rao Hydari and Dharmendra in lead roles chronicles around the Mughal emperor king Akbar and the ensuing blood battle between his sons for the royal throne.
On the same day the theatrical trailer for the Mughal succession drama was released on social media, a teenager at the 14th Karachi Literature Festival asked a panel of filmmaker Nadeem Baig, actors Kubra Khan, Shahzad Sheikh, Shamim Hilaly and writer Bee Gul that why don't we ever make films on our history and especially on the Mughal empire as the rest of the world does.
"I agree that we should make films on our great rulers but they're very expensive," exclaimed Baig with a chuckle. "So, we usually just bring them here from abroad. Let's just watch what others are making right now," he said on embracing rich historic periods in Pakistani films.
The trailer for Taj, Divided by Blood encapsulates the reign of King Akbar (Naseeruddin) who is on a quest to find a worthy successor for his grand legacy leading to a blood battle between his sons for the throne. Unlike most rose-tinted romantic stories on the Mughal era, Taj – Divided by Blood promises to be full of drama, politics and tragedy; jealousy, deceit and betrayal; love, lust and romance; arts, poetry and architecture and most importantly it's a bloody war of succession in the quest for power.
Written by Simon Fantauzzo and directed by Ron Scalpello, Taj – Divided by Blood stars Naseeruddin as King Akbar, Aditi as Anarkali, Aashim Gulati as Prince Salim, Taha Shah Badussha as Prince Murad, Shubham Kumar Mehra as Prince Daniyal, Sandhya Mridul as Queen Jodha Bai, Zareena Wahab as Queen Salima, Queen Ruqaiya Begum as Padma Damodaran, Rahul Bose as Mirza Hakim and Dharmendra as Sheikh Salim Chishti.
Aditi, who plays Anarkali in the war-themed series, told Hindustan Times that she was afraid to essay the role. "When I was asked to play Anarkali I was afraid as much as I was excited. Anarkali is an iconic character, her beauty and grace were considered unparalleled and enchanting beyond one's imagination. I was intimidated at first and especially because of how it's been portrayed by the mesmerising Madhubala in Mughal-e-Azam," she said.