Adil Durrani confirms his marriage with Rakhi Sawant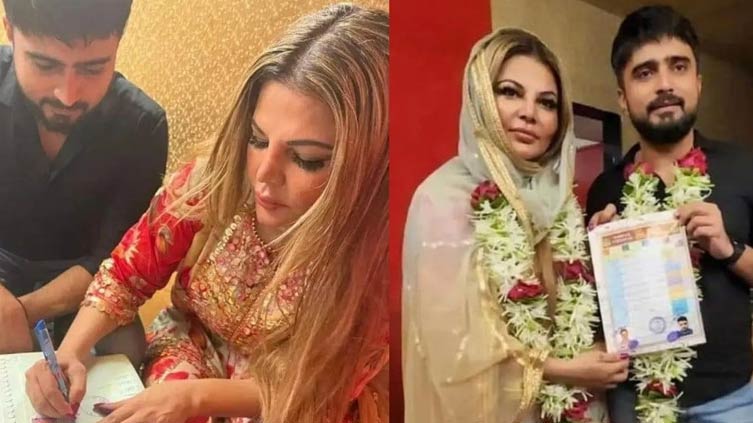 Entertainment
Adil Durrani confirms his marriage with Rakhi Sawant
MUMBAI (Web Desk) – Adil Durrani, who reportedly denied his wedding rumours with actor Rakhi Sawant, has finally confirmed his marriage with her.
Taking to Instagram, Adil clarified the confusion through a post. While accepting the marriage, he wrote, "So here's an announcement finally, I never said I am not married to you Rakhi. Just had to handle a few things so had to be quiet, happy married life to us Rakhi (pappudi)."
Replying to his post, Rakhi wrote, "Thanks jaan. Lots of love."
Earlier, Rakhi shared pictures from an intimate wedding ceremony were she can be seen dressed up in a traditional gharara while Adil was dressed up casually. The pictures showed Adil accepting Rakhi as his wife.
After the photos went viral, news came out that Durrani refused that he is married to Sawant.
A video came out where Sawant can be seen papped by Monalisa. She can heard saying:, "Mera pati manne ko tayyar hi nahi hain ki usne shaadi ki hai mere se. (My husband is not accepting that we got married)."
Now, the confusion has been cleared. Adil Durrani has finally opened up over the matter and accepted Rakhi Sawnat as his wife.