Last Updated On 20 July,2017 05:26 pm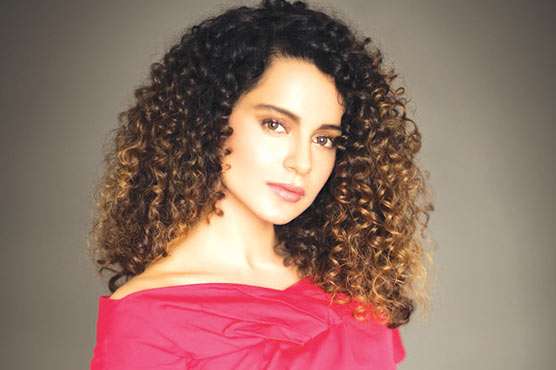 The Bollywood actress was rushed to the hospital from Manikarnika - The Queen of Jhansi sets
(Web Desk) – Indian actor Kangana Ranuat suffered from a bloody head injury on the sets of Manikarnika – The Queen of Jhansi where she was shooting for a sword-fighting scene with co-star Nihar Pandya.
The 30-year-old remained hospitalised for a week due to the injury. While recalling the incident, Kangana said, "I am a bit embarrassed to be thrilled to have a battle scar on my face. Also, people from my team have been telling me that it s like that Peshwa teeka that Manikarnika wore. It s a bit dramatic but I am excited that my face was covered in blood and I got a genuine and authentic glimpse of the Queen s life."
---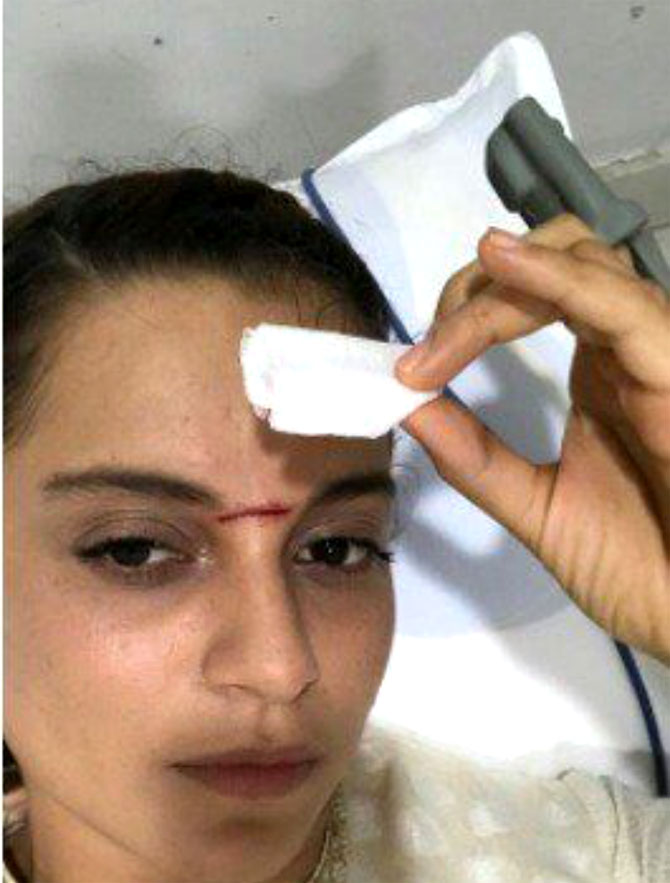 Kangana was hit right between the eyebrows and the cut almost reached her skull
---
It all happened during the action scene where Kangana persisted to perform the stunt herself for the Rani Lakshmibai biopic. When Nihar attacked the diva, the sword struck her forehead. She was rushed to the hospital and treated with 15 stitches. The doctor had opined that the scar will remain there which could be flaunted by the star in the upcoming project.
"She put up a brave front despite the pain and bleeding. Nihar was apologetic and felt terrible, but Kangana pacified him," said Producer Kamal Jain. Indian reports suggested that Kangana will soon treat the scar with plastic surgery. The actress has also taken horse riding lessons for the picture.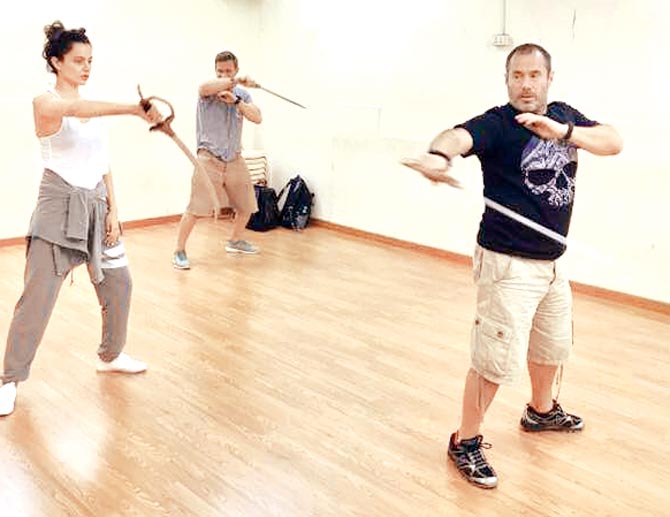 Kangana rehersing her sword-fighting sequences