Last Updated On 13 July,2017 04:54 pm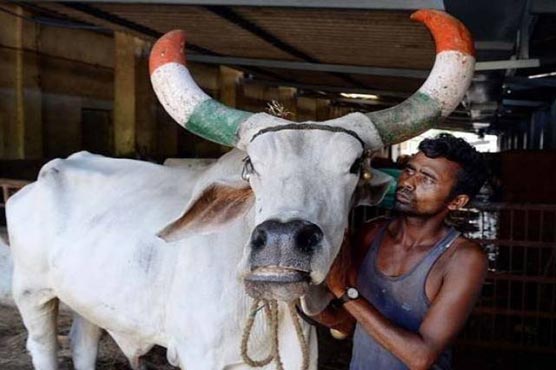 Indian censor board has been criticised for political bias and suppressing creativity.
(Web Desk) - 'Cow', 'Hindu', and 'Gujrat' are just some of the words that the Indian censor board wants bleeped out from a documentary about the famous economist and Nobel laureate Amartya Sen.
The director of the film, Suman Ghosh said that the censor board officials on Monday demanded that the one-hour documentary about Sen, a Harvard professor and essayist, could be released only if certain words were removed, The Guardian reported.
---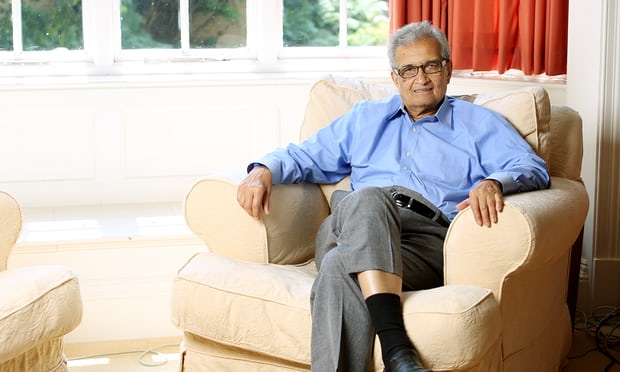 Amartya Sen has been a vocal critic of Indian PM Modi. Photo courtesy: The Guardian
---
The list of words included 'cow', 'Hindu India', 'Hindutva' – a reference to the religious nationalist ideology of India's ruling party – and 'Gujarat'.
The director said he screened his film 'The Argumentative Indian' – adapted from Sen's book of the same title for censors. "I was quite shaken," Ghosh told NDTV of the Central Board of Film Certification (CBFC) decision, against which he said he would be appealing. "I was shocked but I thought, I have to argue."
Filmed over the course of more than 15 years, Ghosh's new work mainly features Sen, a vocal critic of Modi, and Kaushik Basu, who was chief economic adviser to India's last Congress-led government, in a conversation that ranges from economics and philosophy to the global rise of right-wing nationalism.
It mentions communal riots in western Gujarat state where at least 1,000 people, mostly Muslims, were killed in 2002 when PM Modi was chief minister there. India has seen a spike in violent incident including public lynching and mob attacks on cattle traders and consumers carried by vigilantes from fringe Hindu groups targeting Muslims.
This is however, not the first time India's censor board has targeted a movie labeling it offensive, and causing religious and cultural intolerance. The censor board has widely been criticised for political bias and suppressing creativity.
In January, the censorship board refused to classify a Hindi film, Lipstick Under My Burkha, arguing that its content was too "lady-oriented" and contained audio pornography. The film, which explores the sexuality and struggles of four women in small-town India, was later cleared for release on appeal.
The producers of another film, Udta Punjab, about the epidemic of drug abuse in the titular Indian state, were last year ordered to make more than 90 changes – including any reference to Punjab. The Bombay High Court later overturned the board's decision.