Last Updated On 03 July,2017 06:23 pm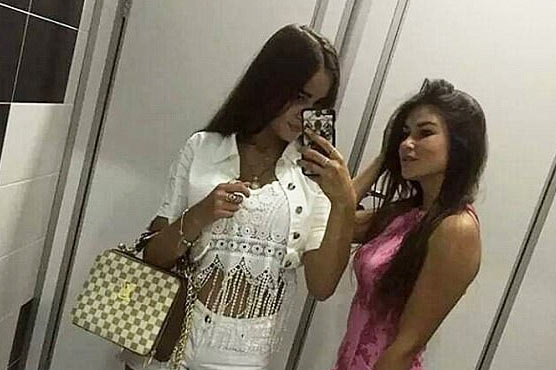 Teenage beauty queen Sofia Magerko was drunk and driving at high speed with her friend in a BMW
(Web Desk) – A Ukrainian model killed herself in a car crash while video blogging with her friends and fans. She was drunk and driving at high speed along with a friend in her BMW car.
The 16-year-old model Sofia Magerko was in her car with friend Dasha Medvedeva, 24. She lived in Ukraine and had won previously won a beauty contest.
---
VIDEO: Ukrainian model live streams her own car crash and dies
---
The pair was highly drunk and were video blogging on Instagram when their car met a terrifying accident. The vlog suddently went black when their car crashed into the obstacle. The sound of the accident can be clearly heard in the video.
According to police reports, she lost her life just after the accident. Ukrainian media posted photographs of her completely destroyed car. On the other hand, her friend Medvedeva died while on the way to the hospital for medical treatment.
---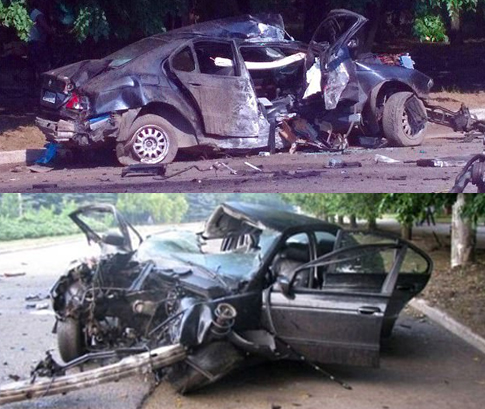 Horrifying photos of the destroyed car after accident
---
In the video live stream, they can be seen drinking wine and saying 'hi boys' in the camera. They looked full of life and in high spirits before crashing and everything happened in such a hurry. The bystanders came to help the pair and shouted, "There is a dead body here."
Some rumours claim that the girls had livestreamed their death on purpose as the camera points towards the road before the accident. Their car had reportedly struck a pole.
---
The story was originally published in Dail Mail