Last Updated On 22 June,2017 12:44 pm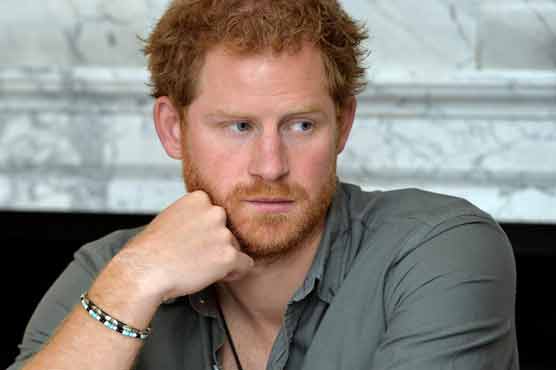 Prince Harry speaks about succession to the throne and Princess Diana's death.
In an interview with Newsweek, Prince Harry said that no one in the royal family wants to be king or queen. "We will carry out our duties at the right time," he added.
It is a well-known that Harry, William and Kate want to see an overhaul of the British monarchy. Speaking to Newsweek, Harry said:
"We are involved in modernizing the British monarchy. We are not doing this for ourselves but for the greater good of the people…. Is there any one of the royal family who wants to be king or queen? I don't think so, but we will carry out our duties at the right time."
Prince Harry also spoke about his mother's funeral, in a direct criticism of the royal family, stating that he was made to walk behind the funeral procession while the whole world watched on. He was 12 years old. "No child should be asked to do that," he told Newsweek. He admits that he was traumatized by his mother's death and was adrift for decades before finally getting professional help on the advice of his father.
---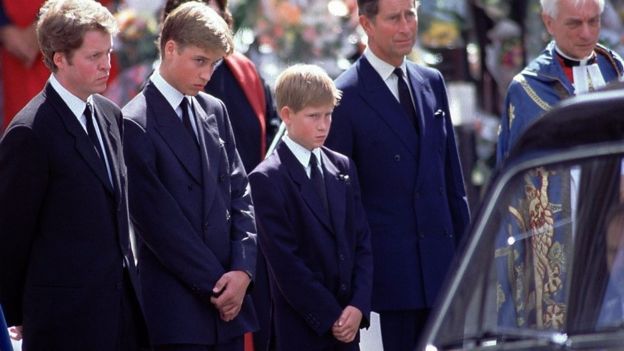 Prince Harry standing between his brother and father at Princess Diana's funeral
---
According to BBC correspondent, Peter Hunt, this interview can raise some eyebrows. It suggests that the Winsdor family isn't fighting to fill what Princess Dianna called "the top job" when it becomes vacant. Prince Harry's interview suggests that whoever fills the throne will do so because they have to, not because they want to. Another striking aspect of the interview is that it has no mention of Prince Charles by his son.
On a lighter note, Prince Harry also told Newsweek that he does his own shopping in an attempt to lead a normal life. He praised Princes Diana for showing him the lives of the ordinary people, especially the homeless, saying that people would be "amazed" at how ordinary his and Prince William's lives are.
"I do my own shopping. Sometimes… I worry someone will snap me with their phone. But I am determined to have a normal life, and if I am lucky enough to have children, they can have one too. Even if I was King, I would do my own shopping."