Last Updated On 15 June,2017 11:43 pm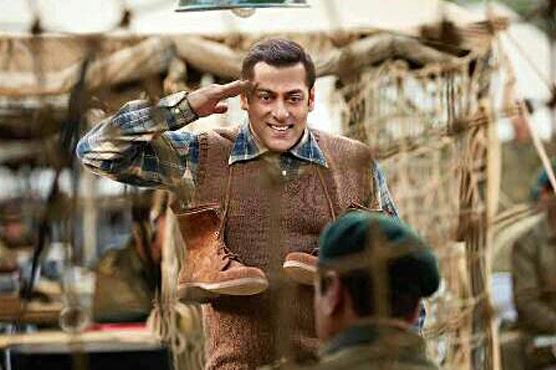 Bajrangi Bhaijaan actor believes war is no solution with the regional rival
(Web Desk) – Bollywood superstar Salman Khan's latest romance-drama flick is all set to release on Eid-ul-Fitr worldwide but the distributors from the neighbouring state Pakistan seem least interested to purchase the movie for their cinemas.
Indian reports suggested that no distributor from Pakistan was ready to release the film in the country because of the depiction of 1962 Sino-Indian War and Pakistan's regional alignment with China. On the other hand, Bajrangi Bhaijaan (2015) had managed to release in the theatres inspite of the border tensions. But its story was somewhat emotional and had less to do with the political landscape.
The Indian actor was noticed for his remarks about Pakistan recently in which he said that war is no solution and both countries should strive towards peace. Reports of his movie not making an entry into the neighbouring cinemas would have come as a shocker after such a statement.
Local distributors are reluctant to showcase Tubelight this Eid because Pakistani films, including Yalghaar, are already booked and competition in the shape of a Salman Khan movie would hurt their revenue, according to the President of the Indian Film Exporters Association, Hirachand Dand. It is very much possible that Tubelight could be showcased after Eid so that the local cinema doesn't get affected.
The other big budget Pakistani movie to release is Shor Sharaba. These two movies have been preferred over the Salman Khan starrer to support the national cinema, despite the actor huge fan following in the neighbouring country.
Previously, Bhajrangi Bhaijan had made huge box office collections in Pakistan. The movie had reportedly left behind the local films including 'Bin Roye' and 'Wrong Number' by earning about USD 430,000 in the first few days alone after release.