Last Updated On 06 June,2017 10:00 pm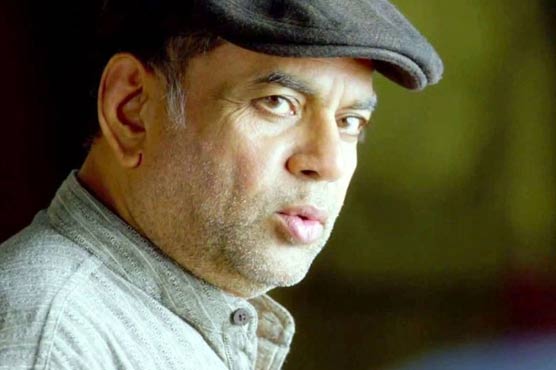 Famous actor admitted the Indian dramas are boring as he praised shows the made in Pakistan
(Web Desk) – Famous Indian actor and comedian Paresh Rawal expressed his desire to work in Pakistani films and dramas, while talking in an interview.
According to Indian reports, Paresh Rawal admired the Pakistani dramas and shows like Humsafar. He praised the way of acting, writing and language used by shows made in the neighbouring country. While answering a question whether he would like to work in Pakistani dramas, he said, "Yes, I would love to work in Pakistani films and shows. I love all Pakistani TV serials like Humsafar, the way they act, the story, the writing, the language...it's all good."
Also, he didn't appear impressed by the dramas and TV shows made in India. "I feel our shows are boring," he admitted. Rawal opined that artistes and cricketers never blew up bombs in India, adding art and sports bridge gaps between nations. He said, "I believe that artistes and cricketers don't come and throw bombs. They are not terrorists, rather they bridge the gap between the two countries.
The 68-year-old senior actor affirmed that the situation between Pakistan and India contributed to the general perception in the industry. "But when the mood is not good why rake up issues at that time? It is better to stay with your country," he stated.
---
Here s how he reacted to Pakistan s defeat against arch-rival India.
Pakistan in ICC champions trophy
4 June - India
7 June - South Africa
12 June - srilanka
13 June Lahore airport

— Paresh Rawal (@SirPareshRawal) June 5, 2017
---
It should be noted that Paresh Rawal is an MP from hindu-nationalist party BJP. He had recently came under fire for his remarks about Arundhati Roy in which he tweeted that the Indian Forces in occupied Kashmir should tie Arundhati Roy to an army jeep as human shield.