Cuba cabaret stars don't fade, even in their 70s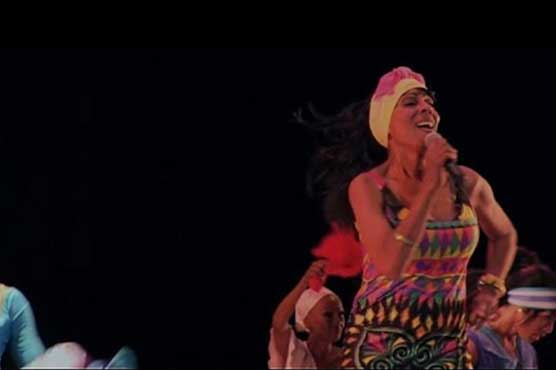 Twelve years after being dismissed from the legendary open-air nightspot Club Tropicana.
HAVANA (AFP) - She was once queen of the cabaret in Havana. Now 66, Leticia Herrera is back, along with a troupe of Cuba's forgotten stars returning to the stage from obscurity.
Twelve years after being dismissed from the legendary open-air nightspot Club Tropicana, Herrera is the star of a new show performed by a cast of veterans just like her.
"It can never be the same. The body changes," says Herrera, who has a wide smile and a still-trim dancer's figure. "But this is still magical."
About 20 dancers and singers aged from 50 to 80 are starring with her alongside other, younger performers in the show "Encuentro," which opened this month at the National Theater in Havana.
"There are some great figures who got forgotten 15 or 20 years ago. They left the stage because a director thought they weren't young enough," said Delia Barroso, the show's director.
The lucky ones moved on to work as choreographers, but others ended up as cleaners, seamstresses or looking after their grandchildren.
The aging cabaret stars are being compared to the Buena Vista Social Club, a group of elderly Cuban jazz musicians whose comeback was immortalized in a cult 1999 film.
Cuba is known for producing top dancers in ballet and other demanding disciplines. But this is the first show under Cuba's communist government with so many dancers of Herrera's age.
"Buena Vista was about music and singing, but our show is music and dancing," said Barroso, 65.
"And the dancing demands a big physical effort."
---
Sequins and feathers
---
Herrera no longer performs in the skimpy outfits and giant feathers typical of cabaret shows -- the dancers in "Encuentro" wear more traditional figure-hugging dresses.
But she still shows off the grace that made her for more than two decades the star of one of the world's most famous nightclubs.
A painting dominates the inside of her modest apartment in Havana: a curvaceous dancer smiling in a tiny outfit of sequins -- Herrera at her peak.
Now wearing spectacles, she looks through old photos and videos from her golden age at the Tropicana.
Before Fidel Castro's revolution in 1959, Club Tropicana was frequented by gangsters and Hollywood stars. It drew A-list performers such as Nat King Cole.
Now, as the communist leaders gradually open up to outside ties, the club is a top tourist draw.
In 2003, the Tropicana ended Herrera's contract and she retired to Sweden. But nostalgia for the Caribbean heat and the stage lights overcame her. She came back to the island a year ago.
"I had been 12 years in Sweden. I had a pension. But I missed the stage," she told AFP.
---
Coming back to life

---
The dancers had to lose weight for the show -- up to 30 pounds (14 kilograms) in some cases, Barroso said.
They rehearsed flat out for three months, nearly fainting on occasions.
"Now they feel that this is something marvelous," Barroso said. "Their lives have changed."
In the hour-long show, Herrera reprises a number from her Club Tropicana heyday, singing the Cuban classic "Mayeya, Don't Play with the Saints."
Among her veteran co-stars is Lucia Subiadur, 74, formerly the lead dancer in the National Folk Ensemble.
Then there is Cary Dolet, 75, a dancer and singer. For 12 years she was part of the D'Aida Quartet, a group that was big in the 1960s and 70s.
Among the founders of that group was one of the Buena Vista singers, Omara Portuondo, who now performs at the Tropicana at the age of 85.
"I was dead. But here I am singing again, dancing again, with lots of love," Dolet told AFP.
"It is like coming back to life."