Juhi Chawla gears up against mobile phones
Last Updated On 19 October,2013 About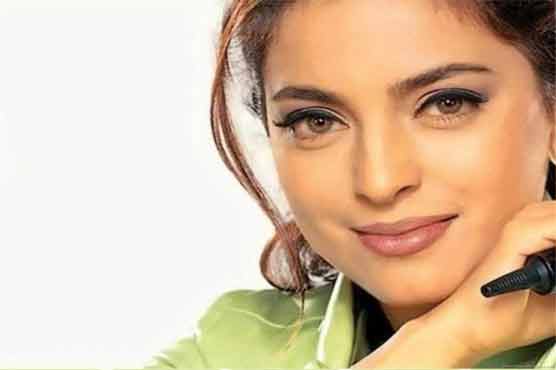 Highlights harms of radiation from mobile phones and urges people to use land-line telephones.
MUMBAI (Web Desk) - Actress-turned-social activist Juhi Chawla has highlighted the harmful effects of radiation from the mobile phones and towers and urged people to use land-line telephones.
Juhi Chawla, along with a citizens group, organised a press conference to talk about the issue.
"Why don t the mobile operator companies give us some information about how the mobile phone works and that one should use it carefully? I would say for long-duration calls, one should use either landline phones or connect earphones to your mobile and then use it for longer call duration," Juhi told the reporters.
"I think it s just lack of awareness and information, and that is what I am trying to promote as we all carry a mobile phone in our pockets," added the actress.
Juhi, a mother of two, also requested parents to keep their kids away from the mobile phones as they are more prone to its health hazards.
According to reports, earlier this month, the actress and her fellow activist Prakash Munshi asked the state government to ensure that the rules for mobile phone towers curb the radiation hazard.
The actress will soon be seen in producer Anubhav Sinha s " Gulaab Gang".

---
---
Advertisement