Sachin could predict every single ball: Aamir Khan
Last Updated On 13 October,2013 About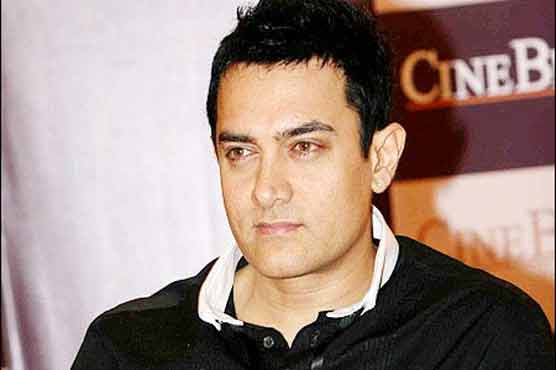 Indian cricket will not be the same without Sachin at the crease, says Aamir Khan.
MUMBAI (Web Desk) - Sachin Tendulkar has declared his official retirement from cricket and the news has received diverse opinions. Aamir Khan, who himself is a cricket enthusiast and has acted in two films prominently having cricket as its theme - Awwal Number and the Oscar nominated Lagaan - is also a close friend of Sachin Tendulkar.
"Indian cricket will not be the same without Sachin at the crease", says Aamir Khan. "He is the combination of genius, hard work, dedication, focus and intensity.
A true perfectionist! I want to thank him for all he gave to Indian cricket and to all of us Indians. He embodies the collective pride of every Indian".
"When he hits a boundary we feel proud, when he scores a century we feel a sense of achievement, when he wins a match for India, our chest swells with pride. His high values, his integrity, all makes him a role model India will always be proud of".
"I have known Sachin for several years—he is a real film buff and we have watched many of my films together.
Fortunately, he has liked them! I remember him being so excited while watching Lagaan and even biting his nails while watching the last over of the match, in the film!" `
"Each game he has played is like a jewel, but the World Cup win was memorable because of the way his team lifted him on their shoulders; it was a win which had eluded him so I was so glad for him when it happened.
His ability to read the game is awesome—I was watching an IPL final with him in the earlier years of the game. I was just blown by the way, he could predict every single ball, whether the bowler would now bowl a yorker or a short one or a bouncer and how the field would be changed when—it was nothing short of amazing".
"But it is the way that Sachin plays the rising ball outside the off stump which is my favourite. It must be a very emotional moment for him.
But he has a lot to contribute to Indian cricket and guide Indian cricket and youngsters ahead."

---
---
Advertisement