SRK, Bhansali came between Deepika and Vin Diesel?
Last Updated On 14 September,2013 About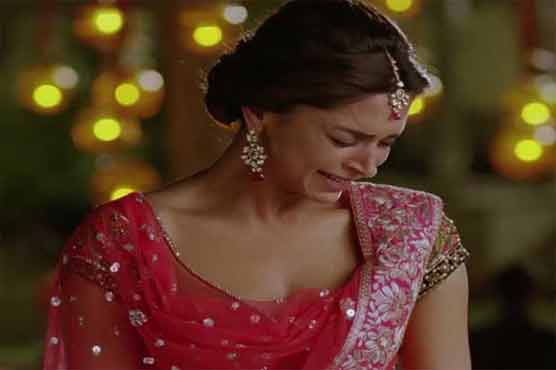 Deepika Padukone is forced to step back on her 'Fast & Furious 7' assignment.
MUMBAI (Web Desk) - In a classic case of a slip between the cup and the lip, Bollywood s current hot favourite, Deepika Padukone, is forced to step back on her Fast & Furious 7 assignment.
Sources from the US confirm that Deepika was finalised for the lead role opposite Vin Diesel and things would have been on course had it not been for the fact that the foreign studio needed Dippy to allot dates as early as September 10.
She is committed to shooting with Shah Rukh Khan till September 14, in Dubai, for Happy New Year. On September 16, she will fly to Mumbai for the teaser launch of Sanjay Leela Bhansali s Ram Leela.
She may even have to fly back to Dubai to complete the schedule of HNY, if needed. Our source confirms, "The Fast & Furious 7 team also wanted Deepika to give 15 days in October, which she has already committed to Finding Fanny Fernandes, the shooting of which takes place in Goa.
While she could have requested the producers of this film to make a slight adjustment, Ram Leela is scheduled for a November 29 release and understandably, SLB requires her to promote the film extensively at that point. So, allotting 20 days in November for the Vin Diesel assignment is not possible."

It is also said that besides the actual shooting dates required for the film, the makers of the Hollywood franchise would want Deepika to allot them parking dates, as is a practice there.
Unlike in Bollywood, where actors do not report for shooting unless they are required for a scene, in Hollywood, you have to make an allowance for parking dates. So, what does the term mean? It means that an actor is required to be on set in the allotted period, whether or not he/she is participating in the day s shoot.
Her official spokesperson said, "Deepika was offered to be a part of the next Fast And Furious movie. She is a huge fan of the franchise and it s disappointing not to be able to do it.
Unfortunately, the movie goes on the floors immediately and that left too short a time for her to shift her existing date commitments to the producers of Ram Leela, Happy New Year and Finding Fanny Fernandes."
---
---

Advertisement