Police arrests a dacoit in an alleged encounter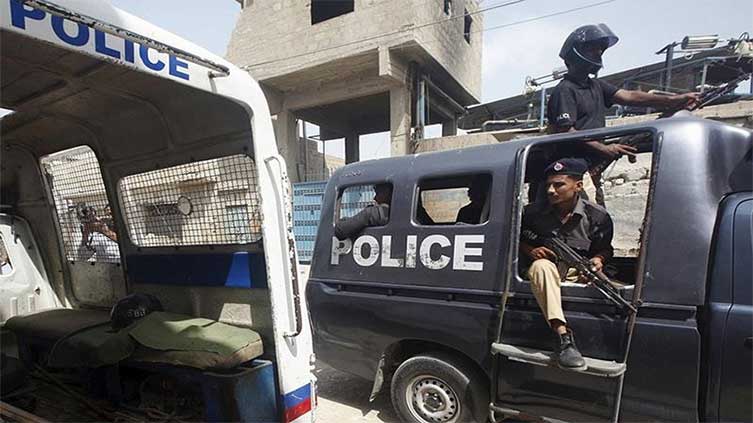 Crime
Police successfully arrested one robber whereas the other fled the scene
HYDERABAD (Dunya News) – As the sky high crime rates in Sindh province are unwavering, the police came into action ramped up their encounter campaigns. In a recent encounter, the police remained successful in apprehending one robber whereas the other fled the scene.
The police were successful in arresting one robber after an alleged police encounter near Cantt graveyard in Hyderabad.

According to the reports, two suspects were travelling on bike when police signaled them to stop. The suspects ignoring the sign, tried to escape. The police chased down the suspects and in an exchange of fire one of the robber was injured. The injured suspect was arrested later, however, his partner fled the scene.
The arrested suspect, wanted to police in several criminal cases, was identified as Waqas Ghanghro. The police have initiated the investigations and vowed to bring the suspect to justice.