Shaheen Shah Afridi to tie the knot with Shahid Afridi's daughter on Feb 3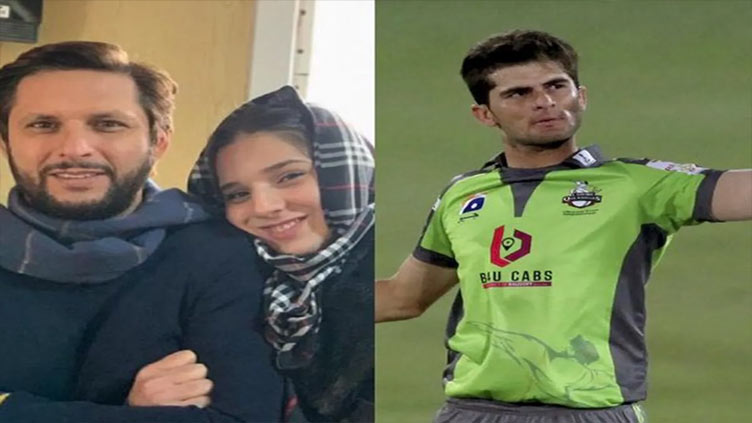 Cricket
Shaheen Shah Afridi is going to marry Shahid Afridi's daughter Ansha Afridi.
KARACHI (Dunya News) - Shaheen Shah Afridi is ready to tie the knot with Ansha Afridi, the elder daughter of former Pakistan cricket team captain Shahid Afridi.
The Pakistan cricket team's left-arm fast bowler Shaheen Shah Afridi is going to marry Ansha on Feb 3, 2023. Last year, Shahid Afridi confirmed in March that Shaheen's family had contacted him about his daughter's proposal. The former captain had said relationships are made in heaven, if Allah wills, this relationship will also be made.
Shaheen Afridi made his cricket debut with the Pakistan National Cricket Team on April 3, 2018. And he is considered one of the best bowlers in the world.