Last Updated On 18 June,2017 10:13 pm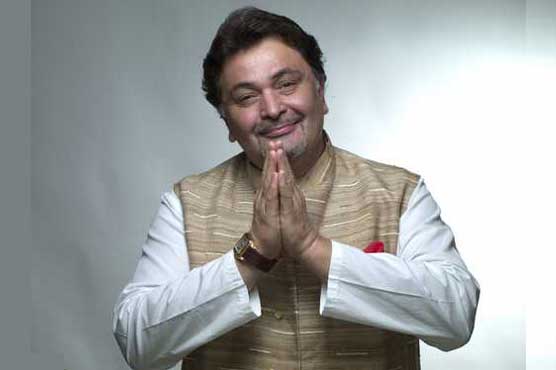 The Indian actor had been in the line of fire ever since his tweets against Pakistan ahead of final
LAHORE: (Web Desk) – Indian actor Rishi Kapoor has finally laid down arms and accepted the defeat, congratulating Pakistan over historic victory against India in the Champions Trophy final on Sunday.
Yes Pakistan, you have defeated us. Well played, outplayed us in all departments. Many congratulations, I concede. Best wishes!

— Rishi Kapoor (@chintskap) June 18, 2017
Rishi Kapoor had sent some provocative tweets ahead of the final, saying 'Baap khel raha tumhare saath' (your father is going to play with you) in a message to Pakistan Cricket Board (PCB).
PCB. Cricket team bhejna please.Earlier Hockey ya Kho Kho team bhejin thin. Kyon ki 18th June(Fathers Day) Baap khel raha tumhare saath lol!

— Rishi Kapoor (@chintskap) June 15, 2017
Kapoor had come under heavy fire from Twitterati in Pakistan and had come to discuss cross-border terrorism and diverting the conversation to political matters.
Achcha choddo yaar. Tum log Jeeton aur hazaaron Baar jeeton sirf Terrorism bandh kar do yaar. Mujhe haar manzoor hai. We want peace and love

— Rishi Kapoor (@chintskap) June 15, 2017
He had responded to a few Pakistani tweeps later as well. Adeel Hashmi was one of them. He went on to tweet the cartoon made by Pakistani cartoonist Sabir Nazar for Samaa TV and appreciated the art, saying that he had said those hateful things over 'too many provocations'.
Huzoor He who laughs last, laughs longest . Congrats on winning the Semis. All the best for the Final. May the best team win! Pak Zindabad

— Adeel Hashmi (@AdeelHashmi3) June 16, 2017
Yes that s the way. Good luck yo you ! May the best win. https://t.co/CRXPxUuY6Z

— Rishi Kapoor (@chintskap) June 16, 2017
Good one Sabir Nazar! Too many provocations made me say things. Anyway it s become too complicated now so forget it. May the best team win! pic.twitter.com/VGNZPnMxvU

— Rishi Kapoor (@chintskap) June 17, 2017
Kapoor had his hopes as late as Hardik Pandya's late outburst when he sent Shadab and other spinners for big sixes late in the Indian innings but eventually gave up when the last Indian wicket also fell for 158 and Pakistan registered a historic win over the arch rivals in a major ICC tournament.
Hard ik is our Fakhar! Lol

— Rishi Kapoor (@chintskap) June 18, 2017