WHO official says Gaza hospital situation 'catastrophic'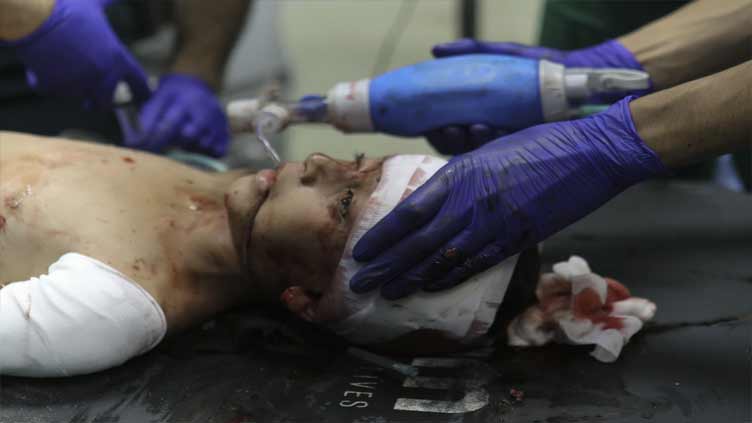 World
Israel says Hamas uses civilians and hospitals as shields
(AP) - A top World Health Organization official described the hospital situation in Gaza as "catastrophic" on Monday, saying most are no longer functioning and what remains will likely be overwhelmed by thousands of births expected in the next month.
The United Nations briefing came hours after a shell struck the second floor of a hospital in northern Gaza, killing 12 people, according to the Hamas-led Health Ministry and a medical worker. The ministry and the worker both blamed Israel, which denied shelling the hospital.
Heavy fighting broke out around the Indonesian Hospital, which has housed thousands of patients and displaced people for weeks.
The fighting came a day after the World Health Organization evacuated 31 premature babies from Shifa Hospital in Gaza City, the territory's largest, where they were among more than 250 critically ill or wounded patients stranded there days after Israeli forces entered the compound.
Israel says Hamas uses civilians and hospitals as shields, while critics say Israel's siege and relentless aerial bombardment amount to collective punishment of the territory's 2.3 million Palestinians after Hamas' Oct. 7 rampage into southern Israel.
More than 12,700 Palestinians — two-thirds of them women and minors — have been killed since the war began, according to Palestinian health authorities, who do not differentiate between civilian and militant deaths. About 4,000 people are reported missing.
Some 1,200 people have been killed in Israel, mostly during the Oct. 7 attack, and around 240 were taken captive by militants.