Indian capital Delhi jolted after 6.2-magnitude earthquake in Nepal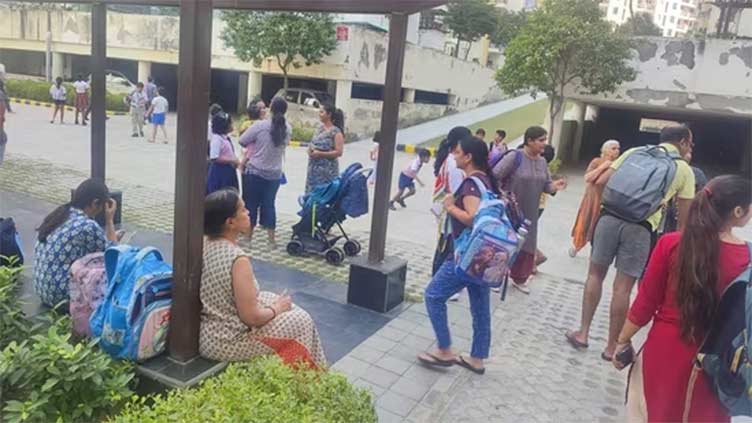 World
Indian media quoted National Center for Seismology that the depth of the earthquake was 5 km
NEW DELHI (Web Desk) – A strong 6.2 magnitude tremor jolted parts of Indian capital Delhi on Tuesday.
Indian media quoted National Center for Seismology that the depth of the earthquake was five kilometres and magnitude was 6.2 on Richter scale.
"Earthquake of Magnitude: 6.2, Occurred on 03-10-2023, 14:51:04 IST, Lat: 29.39 & Long: 81.23, Depth: 5 Km, Location: Nepal," the National Center for Seismology posted on X, formerly twitter.
The earthquake which lasted for more than 40 seconds, triggered panic with residents rushing out of their homes.
Meanwhile, the Delhi Police posted on social media platform X, "Hey Delhi people! We hope you all are safe. Please come out of your buildings to a safe spot, but do not panic. DO NOT USE ELEVATORS! For any emergency help, dial 112".