Philippines defending territory, not seeking trouble in South China Sea – president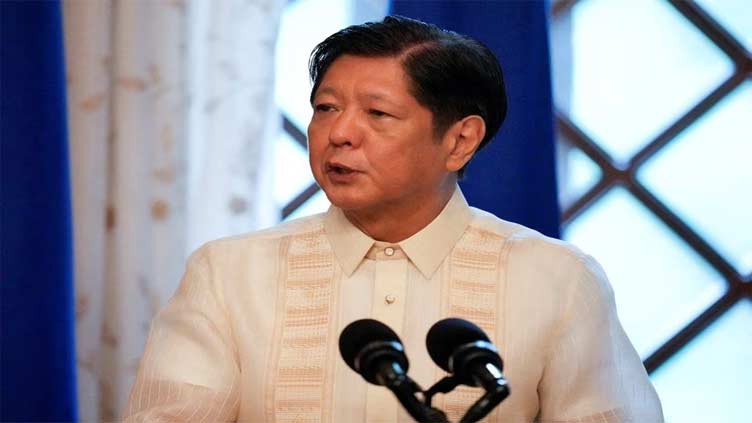 World
Ties between the Philippines and China have deteriorated
MANILA (Reuters) - The Philippines will put up a strong defence of its territory and the rights of its fishermen and is not looking for trouble, its president said on Friday, as a row simmers with China over access to a strategic South China Sea Shoal.
The Philippine coastguard this week had cut a 300-m (980-ft) floating barrier installed by China that blocked access to the hotly disputed Scarborough Shoal, an area Beijing has controlled for over a decade.
Philippine President Ferdinand Marcos Jr, in his first remarks over the latest flare up, said the Philippines was upholding its rights to fish in its exclusive economic zone.
"What we will do is to continue defending the Philippines, the maritime territory of the Philippines, the rights of our fishermen to catch fish in areas where they are doing it for hundreds of years already," Marcos told reporters.
"That's why I don't understand why this happened."
The Chinese coastguard has disputed the Philippine version of the events, while the United States has weighed in behind ally Manila, with a senior defence official calling its move a "bold step" and underlining its treaty obligations to defend its former colony.
Marcos added: "Many of these are operational issues and that I really cannot talk about".
"But in terms of taking down the barrier, I don't see what else we could do."
Ties between the Philippines and China have deteriorated of late, in large part due to overtures from Marcos to deepen defence ties with Washington, including offering expanded access to its troops, ostensibly training and humanitarian purposes.
China, which says Scarborough Shoal is its territory, has chided the United States for what it calls provocations in the region.