Israeli army detonates home of Palestinian 'assailant' in West Bank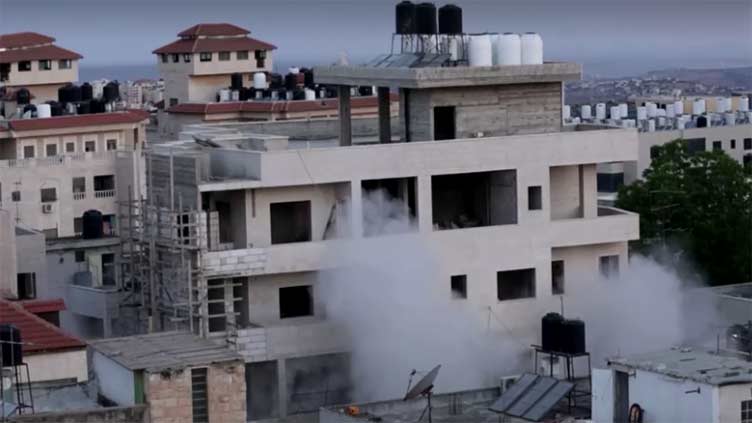 World
The Israeli army released video footage showing soldiers setting explosives and demolishing the home
RAMALLAH, West Bank (Reuters) – The Israeli army demolished the home of an alleged Palestinian assailant on Thursday in the occupied West Bank city of Ramallah.
The Israeli military said its forces were operating in Ramallah "to demolish the residence of the terrorist who carried out a bombing attack in Jerusalem last November."
The Israeli army released video footage showing soldiers setting explosives and explosions as they demolished the home.
Clashes erupted after Israeli forces mounted a rare raid into the Palestinian city of Ramallah in the occupied West Bank early on Thursday, in what the military said was an operation to demolish the house of an assailant.
A Reuters witness said a large military convoy arrived in downtown Ramallah, the seat of the Palestinian government, leading hundreds of Palestinians to gather in the area.
Some Palestinian youth hurled stones at Israeli forces, who fired live bullets, stun grenades and tear gas at the crowd, the witness said. Trash bins that had been set on fire blocked roads as ambulance sirens wailed.
The Palestinian health ministry said at least six people were transferred to hospital for treatment, including three who sustained gunshot wounds.
The twin blasts carried out by the Palestinian assailant in November killed two people, including an Israeli-Canadian teenager, and wounded at least 14 others in what police said were explosions of improvised bombs that were planted at bus stops near the city exit and in a junction leading to a settlement.