Blinken set to travel to China for talks in coming weeks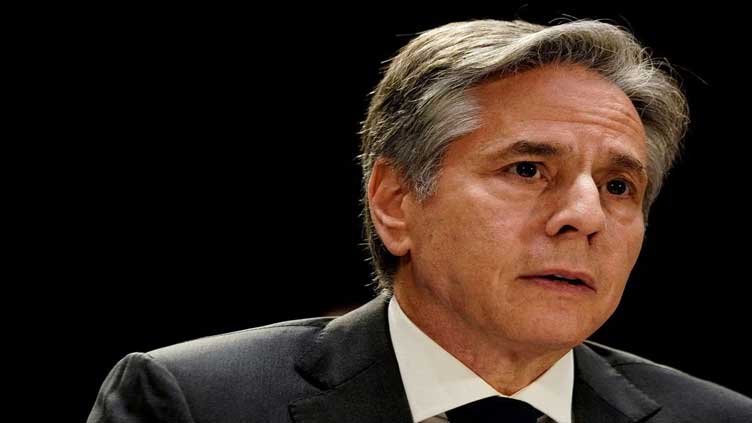 World
Blinken set to travel to China for talks in coming weeks
WASHINGTON (Reuters) - U.S. Secretary of State Antony Blinken will travel to China for talks in the coming weeks, a U.S. official said on Tuesday, months after he scrapped a planned trip over a suspected Chinese spy balloon that flew across the United States.
The official did not elaborate on the timing.
The State Department did not confirm any plans. "We have no travel for the Secretary to announce; as we've said previously the visit to the People's Republic of China will be rescheduled when conditions allow," deputy spokesman Vedant Patel said.
Bloomberg News first reported the planned visit.
The top U.S. diplomat postponed a visit to Beijing in February after the balloon flew over sensitive military sites before being shot down by the U.S. military.
The balloon, which Beijing denies was a government spy vessel, spent a week flying over the United States and Canada.
President Joe Biden's administration has pushed to boost engagement with China as ties between the world's two largest economies have deteriorated over issues ranging from democratically governed Taiwan, which China claims as its own, to military activity in the South China Sea.
But critics have questioned U.S. overtures to China, arguing that past decades of engagement have failed to change Beijing's behavior.
The State Department's top official for East Asia, Daniel Kritenbrink, was in Beijing this week for talks with Chinese counterparts, a visit seen as a step toward a possible Blinken trip. The two sides struck an upbeat tone, agreeing to maintain communication lines.
Asked by reporters in Beijing if Blinken would visit soon, Kritenbrink said: "We'll see,". The United States was "working hard" to manage the relationship with China, he said.
Kritenbrink's arrival on June 4 coincided with the 34th anniversary of the 1989 crackdown by Chinese troops on demonstrators in and around Beijing's Tiananmen Square that rights groups say killed hundreds, if not thousands, of protesters.
The Biden administration dismissed any significance behind the date of his arrival, but some Republican lawmakers and Tiananmen survivors criticized the timing, arguing U.S. eagerness to hold talks with Chinese officials was watering down U.S. positions.
Reuters reported in May that the State Department delayed human rights-related sanctions, export controls and other sensitive action to try to limit damage to the U.S.-China relationship after the balloon incursion.