Two killed in shootout between bikers in New Mexico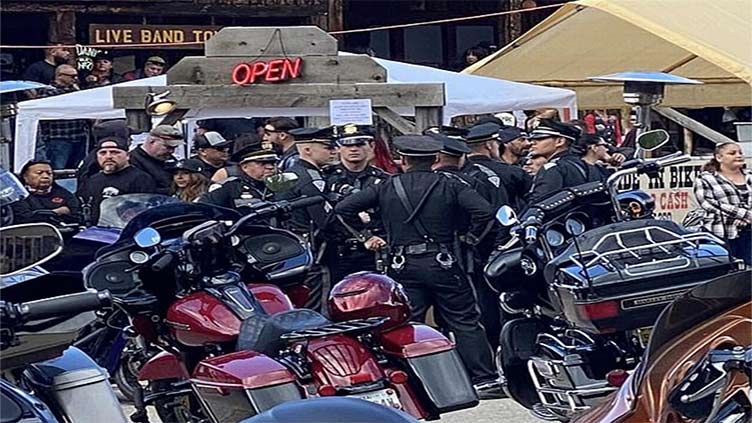 World
Bikers began shooting at one another on the main street, Red River Mayor Linda Calhoun said
TAOS, New Mexico, (Reuters) – Two people were killed and six wounded in a shootout during a motorcycle rally in Red River, northern New Mexico, on Saturday, state police said.
Bikers began shooting at one another on the main street of the mountain town about 75 miles northeast of state capital Santa Fe during its annual Memorial Day motorcycle rally, Red River Mayor Linda Calhoun said by phone. She said three people were killed and five wounded.
"It was members of a motorcycle gang," Calhoun said, declining to give further information on their identity. "They were all people from out of town."
Some 28,000 bikers from across the country were expected to attend the rally, which features live music and remembrance ceremonies at the Vietnam Veterans Memorial in nearby Angel Fire.
Some of the wounded were transported to hospital in Taos, New Mexico, around 25 miles to the southwest, state police said on Twitter.
Taos town banned alcohol sales after the shooting and called a curfew.
The incident comes eight years after nine bikers were killed and 18 wounded in a shootout in Waco, Texas involving members of motorcycle groups such as the Bandidos and Cossacks.