Poland, Hungary ban grain and food imports from Ukraine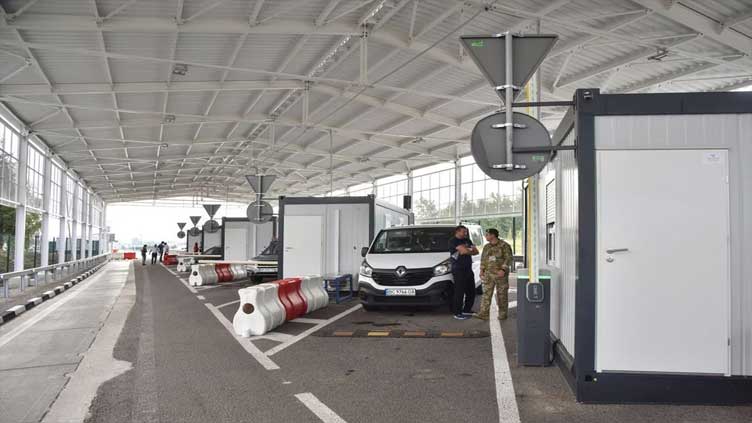 World
Russia's invasion blocked Ukrainian grain in Central European states due to logistical bottlenecks
WARSAW (Reuters) - Poland and Hungary have decided to ban imports of grain and other food from neighbouring Ukraine to protect the local agricultural sector, the two governments said on Saturday, after a flood of supply depressed prices across the region.
Ukraine expressed regret about the Polish decision, saying that "resolving various issues by unilateral drastic actions will not accelerate a positive resolution of the situation".
After Russia's invasion blocked some Black Sea ports, large quantities of Ukrainian grain, which is cheaper than that produced in the European Union, ended up staying in Central European states due to logistical bottlenecks, hitting prices and sales for local farmers.
In a letter to the European Commission last month, the prime ministers of five eastern European countries said the scale of the increase in products like grains, oilseeds, eggs, poultry and sugar had been "unprecedented", and said tariffs on Ukrainian agricultural imports should potentially be considered.
The impact of the oversupply has created a political problem for Poland's ruling Law and Justice Party (PiS) in an election year, with the economy mired in stagflation.
"Today, the government has decided on a regulation that prohibits the entry, importation of grain into Poland, but also dozens of other types of food (from Ukraine)," PiS leader Jaroslaw Kaczynski said during a party convention.
The list of these goods, which will range "from grain to honey products, very, very many things", will be included in the government regulation, he added.
Ukraine's ministry of agrarian policy and food said the Polish ban contradicted existing bilateral agreements on exports, and called for talks to settle the issue.
"We understand that Polish farmers are in a difficult situation, but we emphasize that Ukrainian farmers are in the most difficult situation right now," it said in a statement.
Later on Saturday nationalist Hungarian Prime Minister Viktor Orban's government joined the ban, saying the status quo would cause severe damage to local farmers.
Hungary did not give details on when its ban on grain and other food imports would go into effect, but said it will expire at the end of June.
Poland's Kaczynski said: "We are and remain unchanged friends and allies of Ukraine. We will support her and we support her. ... But it is the duty of every state, every authority, good authority in any case, to protect the interests of its citizens."
Kaczynski said Poland was ready to start talks with Ukraine to settle the grain issue.
Hungary's government said it hoped for changes in regulation at the EU level, including a re-thinking of the elimination of import duties on Ukrainian produce.