China's Xi says better use of defence resources needed 'to win wars'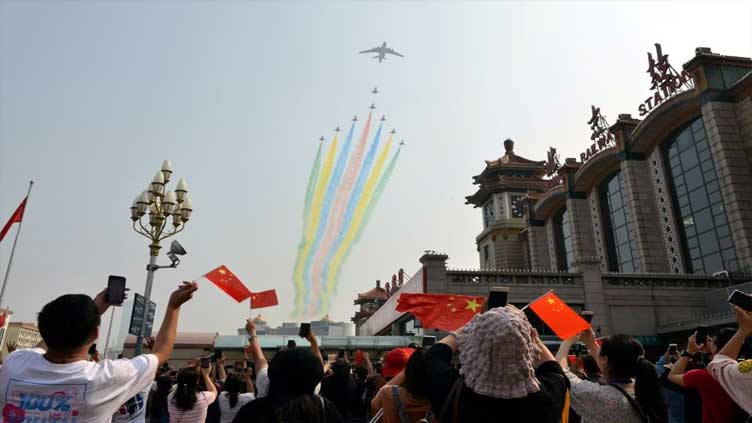 World
China's Xi says better use of defence resources needed 'to win wars'
BEIJING (Reuters) - China needs to improve its use of defence resources such as technology, supply chain and national reserves "to strengthen its army and win wars", President Xi Jinping said on Wednesday.
Xi is commander-in-chief of China's armed forces and is due to be formally re-elected as president later this week.
Consolidating and improving "integrated strategic capabilities" is a new requirement set by the ruling Communist Party, Xi told representatives of the People's Liberation Army and the military police during the annual session of parliament, state broadcaster CCTV reported.
Wearing a Chinese suit in army green colour, he reminded the military that it must be led by the party. Xi secured a precedent-breaking third term as party chief last year.
"China needs to better use defence science, technology and industry to strengthen its army and win wars," Xi said.
He asked national laboratories to accelerate their research in defence technology so that China would not have to rely on foreign countries.
He also said that industry supply chains must be more resilient and called for more infrastructure building and the setting-up of national reserves for defence purposes.
Xi did not specify what the "strategic risks", as he put it, were that the military needed to address.
China is taking an increasingly assertive stance towards the United States and other countries and has never renounced the use of force to take back Taiwan, which rejects Beijing's sovereignty claim over it.