'EX-UK leader Boris Johnson nominates father for knighthood'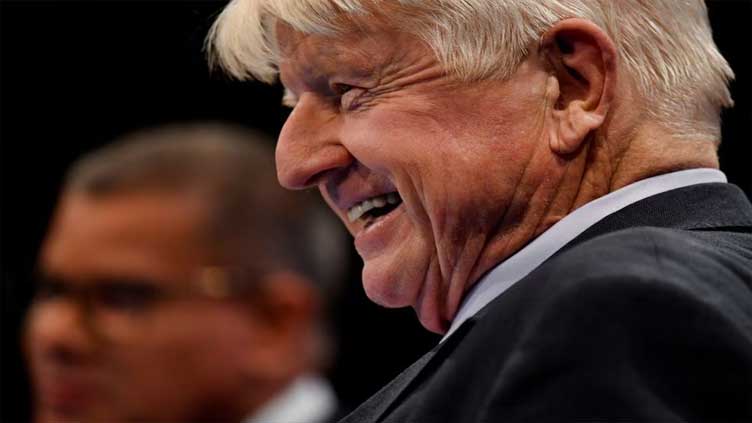 World
'EX-UK leader Boris Johnson nominates father for knighthood'
LONDON (Reuters) - Former British prime minister Boris Johnson has nominated his father Stanley for a knighthood in the list of honours he can grant as an outgoing leader, the Times newspaper reported on Monday, drawing accusations of cronyism.
The Times said Johnson had put forward as many as 100 names for awards. His predecessors Theresa May and David Cameron nominated roughly 60 each. The newspaper did not specify what service Stanley Johnson's nomination was in acknowledgement of.
Johnson's father is a former member of the European Parliament, an author and television personality. He acquired French nationality last year.
A spokesperson for the ex-prime minister declined to comment.
All departing British leaders are entitled to draw up a "resignation honours" list that bestows knighthoods and other titles. A knighthood or damehood raises a person's public profile, conferring the title of "Sir" or "Dame" on the holder.
Prime Minister Rishi Sunak has the power to block any honours nominations. His science minister, Michelle Donelan, said there were "bigger fish to fry", when asked if she would have a problem with a knighthood for Johnson's father.
"Obviously it's the ex-prime minister's prerogative to be able to make those types of appointments, but we'll see if this story is true or not," she told LBC Radio.
Opposition Labour's health policy chief Wes Streeting told the BBC: "I think (his resignation honours list) speaks to a pattern of Boris Johnson's behaviour around cronyism."
As prime minister, Johnson in 2020 elevated his brother Jo Johnson to the House of Lords, the upper chamber of parliament, where he has a seat for life.