China parliament to review state entity reform plan, Legislative Law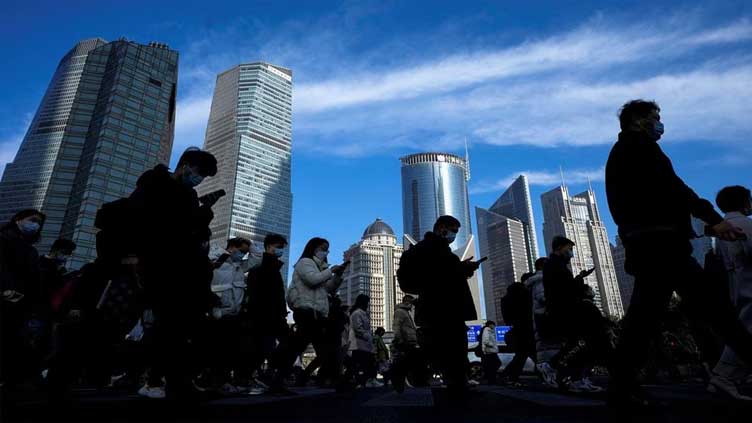 World
China parliament to review state entity reform plan, Legislative Law
BEIJING (Reuters) - China's National People's Congress (NPC) will deliberate on a plan to reform institutions under the State Council, or cabinet, and review draft amendments to the Legislation Law, an NPC spokesman said on Saturday.
The annual meeting of China's legislature, to open on Sunday and conclude on the morning of March 13, will also review a series of reports including the premier's government work report, parliament spokesman Wang Chao told a news conference.
The nearly 3,000 members of the largely rubber-stamp parliament will additionally elect and endorse a new line-up of top government officials to be led by a new premier for the next five years.
Xi Jinping is widely expected to secure his third five-year term as president.
He renewed calls this week for "intensive" reorganisation of state and Communist Party entities, adding that part of the reform plan pertaining to state institutions would be presented before parliament.
The call for institutional reforms comes after China's economy grew 3% last year - one of its feeblest rates in nearly half a century - weakened by strict COVID-19 curbs championed by Xi that were lifted in December.
The premier's government work report will unveil the official 2023 economic growth target, among many other social and economic objectives.
The gross domestic product target could be as high as 6%, compared with a 4.5%-5.5% range proposed in November, sources told Reuters this week.
At this year's parliamentary meeting, amendments to China's Legislative Law, which governs how laws are enacted, will also be further reviewed.
One proposed amendment involves allowing the NPC Standing Committee to pass laws in the event of an "emergency" after a single review.
The committee, which enacts and amends laws when parliament is not in session, voted in June 2020 to adopt landmark laws on national security in Hong Kong. That legislation was put to the vote after two rounds of deliberation.