China's annual parliament to implement Xi's tightening grip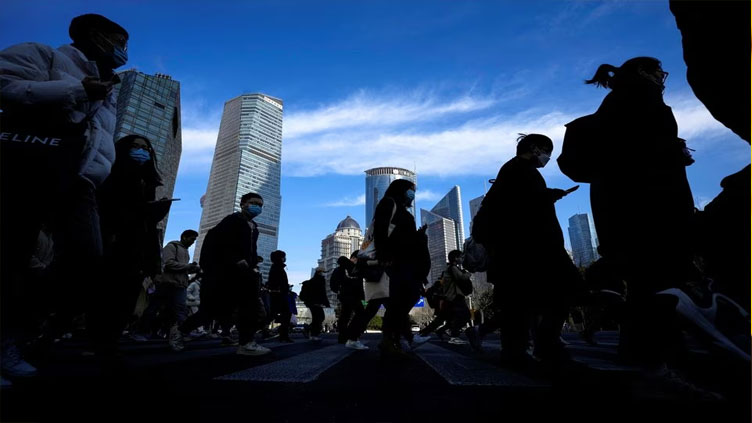 World
China's annual parliament to implement Xi's tightening grip
BEIJING (Reuters) - China's annual parliament opens on Sunday and will implement the biggest government reshuffle in a decade as Xi Jinping tightens control while contending with a host of challenges, from an uneven post-COVID economic recovery to cratering U.S. relations.
Nearly 3,000 delegates will gather in the Great Hall of the People west of Tiananmen Square for the first National People's Congress (NPC) of the post-zero-COVID era, although some precautions remain including testing and quarantine for journalists.
The rubber-stamp NPC will confirm Xi's new economic team after China's most powerful leader since Mao Zedong cemented a norm-breaking third term and stacked the top of the ruling Communist Party with allies during its twice-a-decade congress in October.
It will also discuss Xi's plans for an "intensive" and "wide-ranging" re-organisation of state and Communist Party entities, state media reported on Tuesday, after a three-day meeting of the party's central committee.
"It will likely entail more incorporation of State Council ministries into the party under the name of the party's comprehensive leadership," said Wen-Ti Sung, a political scientist at the Australian National University, with public health and national security likely to be areas of focus.
The government is likely to set a 2023 economic growth target of between 5% and 6% to keep a lid on unemployment, policy sources and analysts have said, with measures aimed at boosting consumption and foreign investment, among other efforts, but little expected in the way of landmark reforms.
China's economy grew just 3% last year, one of its worst showings in nearly half a century.
Loyalist Li Qiang, previously Shanghai party chief, is poised to become premier, charged with managing the world's second-largest economy, with investors cautiously hoping his ties with Xi will enable him to usher in more business-friendly policies after an increasingly statist turn.
The NPC will install new faces at the top of main economic and regulatory bodies including the central bank, replacing a generation of leaders seen as more reform-oriented, such as retiring Premier Li Keqiang and economic czar Liu He, a vice premier.
"The National People's Congress will be a continuation of the 20th Party Congress and will firmly implement Party decisions taken then, including a focus on security," said Alfred Wu, associate professor at the National University of Singapore's Lee Kwan Yew School of Public Policy.
The NPC takes place at a challenging time for China and Xi, who abruptly dropped his COVID policy in December after three years, following widespread protests unprecedented during his tenure.
It comes against the backdrop of a demographic turn that saw the population shrink for the first time since 1961, while urban employment fell last year for the first time in six decades, and per capita spending also declined.
Worsening relations with the United States, which is squeezing China's access to cutting-edge technologies, and a sluggish global economy add to headwinds for Xi, who will be confirmed in a third term as president after doing away with constitutional term limits in 2018.
ROCKY BEGINNING?
The 63-year-old Li Qiang, a veteran of provincial-level posts whose prospects were undiminished by his handling of last year's crippling two-month Shanghai COVID lockdown, will be the first premier of the People's Republic never to have served in the central government.
"The beginning of his tenure could be a bit rocky as he tries to find his place in the State Council and really understand how to make it work for him," said Trey McArver, co-founder of Trivium China, a research group.
Ding Xuexiang, a former Xi aide set to become the top vice-premier, also lacks central-level management experience.
The congress, which typically lasts between one and two weeks, will begin with the outgoing Li delivering a 2023 work report, which is expected to focus on stimulating an economy damaged by three years of COVID curbs and a property sector downturn.
"We will strive to spur growth and have policy tools to do that, mainly by channelling money into big projects," Xu Hongcai, deputy director of the economic policy commission at the state-backed China Association of Policy Science, told Reuters.