'G20 fails to reach consensus on Russia-Ukraine war'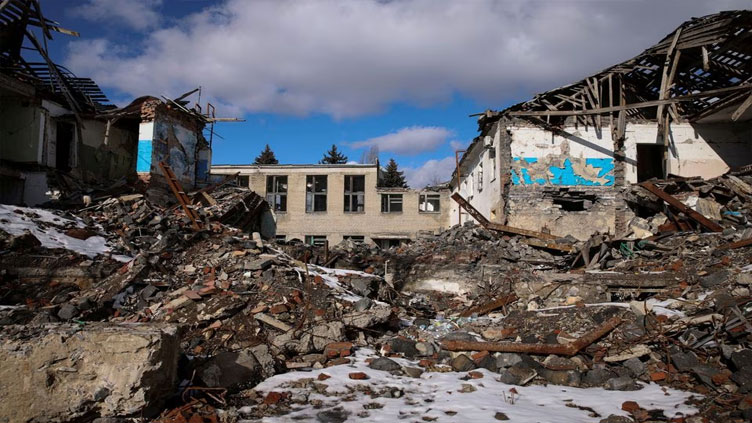 World
'G20 fails to reach consensus on Russia-Ukraine war'
BENGALURU (Reuters) - G20 finance chiefs have been unable to reach a consensus on describing the war in Ukraine and are likely to end a meeting in India on Saturday without a joint communique, delegates said.
The United States and its allies in the G7 group of nations have been adamant in demands that the communique squarely condemn Russia for the invasion of its neighbour, which has been opposed by the Russian and Chinese delegations, they said.
Russia, which is a member of the G20, refers to its actions in Ukraine as a "special military operation", and avoids calling it an invasion or war.
Host India is also pressing the meeting to avoid using the word "war" in any communique, G20 officials have told Reuters. India, which holds the current G20 presidency, has kept a largely neutral stance on the war, declining to blame Russia for the invasion, seeking a diplomatic solution and sharply boosting its purchases of Russian oil.
French Finance Minister Bruno Le Maire said there was no way the group could step back from a joint statement agreed at a G20 summit in Bali, Indonesia, last November, which said "most members strongly condemned the war in Ukraine" but also acknowledged some countries saw the conflict differently.
"Either we have the same language or we do not sign on the final communique," Le Maire told reporters on Friday.
German Finance Minister Christian Lindner, speaking on the sidelines of the meeting on Friday, said the G20 must not fall behind its previous criticism of Russia.
"We need absolute clarity, this is a war initiated by (Russian President Vladimir) Putin," he said.
Such stand-offs have become increasingly common in the G20, a forum created over 20 years ago in response to past economic crises but which has recently been hobbled by differences between Western nations and others including China and Russia.
A senior G20 source said negotiations over the communique were difficult, with Russia and China blocking proposals made by Western countries. "India wants to stick to the Bali wording," the source said.
The source and several other officials said barring a last-minute surprise, a consensus on the communique was unlikely, and that the meeting was likely to end with a statement by the host summarising the discussions.
"In the absence of a consensus, the option for India would be to issue a chair statement," one of the officials said.
India's foreign, finance and information ministries did not immediately respond to requests seeking comment.