Russia urges Sweden again to share Nord Stream probe findings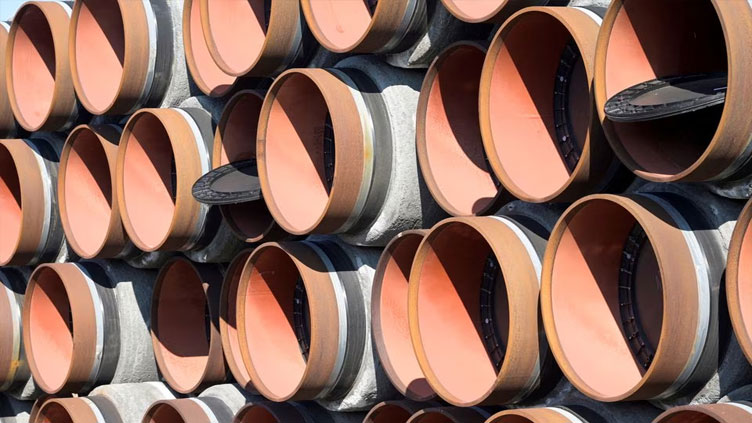 World
Russia urges Sweden again to share Nord Stream probe findings
Feb 21 (Reuters) - Russia renewed its calls on Sweden late on Monday to share its findings from the ongoing investigation into the explosions that damaged the Nord Stream gas pipelines last year.
The U.N. Security Council will meet on Tuesday to discuss "sabotage" after Moscow asked for an independent inquiry into the September attacks on the pipelines that spewed gas into the Baltic Sea.
Sweden and Denmark, in whose exclusive economic zones the explosions occurred, have concluded the pipelines were blown up deliberately, but have not said who might be responsible.
"Almost five months have passed since the sabotage of the Nord Stream 1 and Nord Stream 2 gas pipelines. All this time, however, the Swedish authorities, as if on cue, remain silent," Russia's embassy to Sweden said on the Telegram messaging platform. "What is the leadership of Sweden so afraid of?"
The embassy reiterated the Russian foreign ministry's question whether Sweden had something to hide over the explosions.
It also reiterated Moscow's stance, without providing evidence, that the West was behind the blasts affecting the Nord Stream 1 and 2 pipelines - multibillion-dollar infrastructure projects that carried Russian gas to Germany.
Construction of Nord Stream 2 was completed in September 2021, but was never put into operation after Germany shelved certification just days before Russia sent its troops into Ukraine a year ago this week.
Russia's Deputy U.N. Ambassador Dmitry Polyanskiy said on Telegram that a vote on a draft proposal calling for an investigation would take place by the end of the week.
Russia's state TASS news agency reported that China's permanent representative to the United Nations, Zhang Jun, had told reporters that Beijing supports the Russian draft proposal.
Reuters was not able to verify the TASS report.
China regards Russia as an ally, counter-balancing U.S. global power, and has so far refrained from condemning Russian invasion of Ukraine while repeatedly urging peace.
China's top diplomat, Wang Yi, is in Moscow for talks on a possible peace plan for Ukraine on the one-year anniversary of Russia's invasion of Ukraine that has killed thousands, displaced millions and turned many Ukrainian cities into rubble.