Planning for Hajj? Here's how to register online with Nusuk!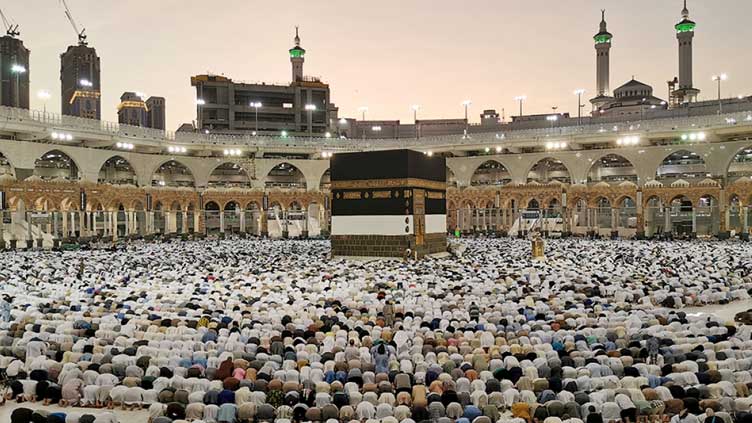 World
Saudi Arabia unveiled an e-platform to facilitate the arrival of pilgrims from 58 countries
RIYADH (Dunya News) – Hajj pilgrims from over 58 countries in Europe, the Americas, and Australia can apply directly for Hajj through the new "Nusuk Hajj" platform – nusuk.hajj.sa.
Saudi Arabian authorities have unveiled an e-platform to facilitate the arrival of pilgrims from around 58 countries for this year's Hajj.
The Saudi Ministry of Hajj and Umrah has launched the hajj.nusuk.sa platform for Hajj pilgrims from Europe, America, and Australia as part of the government's initial efforts to simplify the procedures for the upcoming Hajj season.
The Saudi Ministry of Hajj said the new service enables pilgrims from these countries to apply, make reservations, and make e-payments, as well as select Hajj-related services such as accommodation, meals, flights, guidance, and transportation packages. The countries covered by the platform are France, Germany, the USA, the United Kingdom, Italy, Brazil, Spain, Canada, the Netherlands, Belgium, Austria, Australia, Bulgaria, Argentina, Greece, Georgia, Switzerland, Cyprus, Denmark, Venezuela, Ukraine, Norway, Trinidad and Tobago, Finland, Colombia, Ireland, Romania, Croatia, New Zealand, Serbia, Portugal, Poland, Hungary, Panama, Mexico, Chile, Peru, Cuba, Guatemala, Uruguay, and Nicaragua.
A total of seven languages are provided in the portal, where the candidates will first set up a profile to get the services and enter all the required information about themselves. The Hajj candidates will be able to search for the required facilities and make a booking, for which they will have to attach the required documents and papers, while the package amount, Visa and Mastercard, bank transfer, and cash can also be deposited on the Sadad system through the service centre located in the Hajj countries.
As part of the Saudi Arabian government's initial efforts to simplify the arrival process to enhance the religious and cultural experience of the large number of pilgrims performing the Hajj this year, the quality of services provided will also be high, while the goals of the Kingdom's Vision 2030 programmes will also be achieved.