'Iran's revolutionary process is irreversible'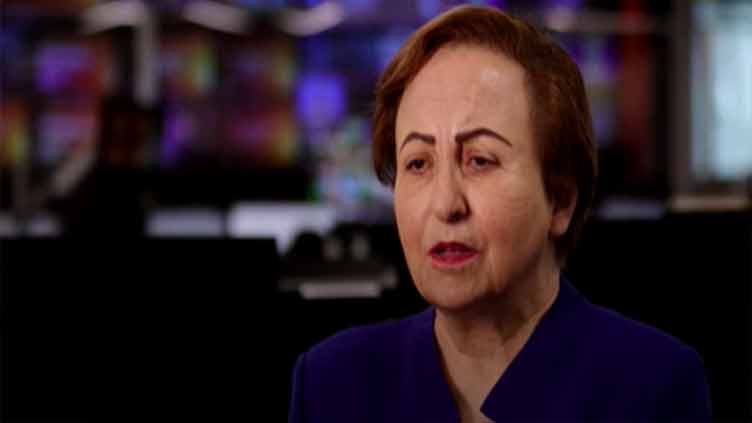 World
'Iran's revolutionary process is irreversible'
DUBAI (Reuters) - Iranian Nobel Peace Prize laureate Shirin Ebadi said the death in custody of a young Iranian Kurdish woman last year has sparked an irreversible "revolutionary process" that would eventually lead to the collapse of the Islamic Republic.
Iran's clerical rulers have faced widespread unrest since Mahsa Amini died in the custody of the morality police on Sept. 16 after she was arrested for wearing "inappropriate attire".
Iran has blamed Amini's death on preexisting medical problems and has accused the United States and other foes fomenting the unrest to destabilise the clerical establishment.
As they have done in the past in the face of protests in the past four decades, Iran's hardline rulers have cracked down hard. Authorities have handed down dozens of death sentences to people involved in protests and have carried out at least four hangings, in what rights activists say is aimed at intimidating people and keep them off the streets.
A staunch critic of the clerical establishment that has ruled in Iran since the Islamic Revolution in 1979, Ebadi has been one of the most outspoken supporters of the anti-government demonstrations.
Like many critics of Iran's clerical rulers, Ebadi believes the current wave of protests has been the boldest challenge to the establishment's legitimacy yet.
"This revolutionary process is like a train that will not stop until it reaches its final destination," said Ebadi, who won the Nobel Peace Prize in 2003 for her work defending human rights and who has been in exile in London since 2009.
The 1979 revolution toppled Iran's Shah Mohammad Reza Pahlavi, a secular monarch allied with the West, and led to the formation of an Islamic Republic.
With the latest protests ushering Iran into an era of deepening crisis between the rulers and society at large, Amini's death has unbottled years of anger among many Iranians over issues ranging from economic misery and discrimination against ethnic minorities to tightening social and political restrictions.
For months, Iranians from all walks of life have called for the fall of the clerical establishment, chanting slogans against Supreme Leader Ayatollah Ali Khamenei.
However, protests have slowed considerably since the hangings began. They have been at their most intense in the Sunni-populated areas of Iran and are currently mostly limited to those regions.
Videos shared on social media, unverifiable by Reuters, showed people chanting "Death to Khamenei" from rooftops in some cities, but nothing on the scale of past months.
The rights group HRANA said that as of Wednesday, 527 protesters had been killed during unrest, including 71 minors. It said 70 members of the security forces had also been killed. As many as 19,262 protesters are believed to have been arrested, it said.
GROWING ANGER
Ebadi, speaking in a phone interview from London, said the state's use of deadly violence will deepen anger felt by ordinary Iranians about the clerical establishment because the their grievances remain unaddressed.
"The protests have taken a different shape, but they have not ended," Ebadi told Reuters in a phone interview from London.
With deepening economic misery, chiefly because of U.S. sanctions over Tehran's disputed nuclear work, many Iranians are feeling the pain of galloping inflation and rising joblessness.
Inflation has soared to over 50%, the highest level in decades. Youth unemployment remains high with over 50% of Iranians being pushed below the poverty line, according to reports by Iran's Statistics Centre.
The crackdown has stoked diplomatic tensions at a time when talks to revive Tehran's 2015 nuclear deal with world powers are at a standstill. The United States and its Western allies have slapped sanctions on Iranian authorities and entities for their involvement in the crackdown and other human rights abuses.
To force Iran's clerical establishment from power, Ebadi said the West should take "practical steps" such as downgrading its political ties with Iran by recalling its ambassadors from Tehran, and should avoid reaching any agreement with the Islamic Republic, including the nuclear deal.