India revives network of village guards in Kashmir after militant attack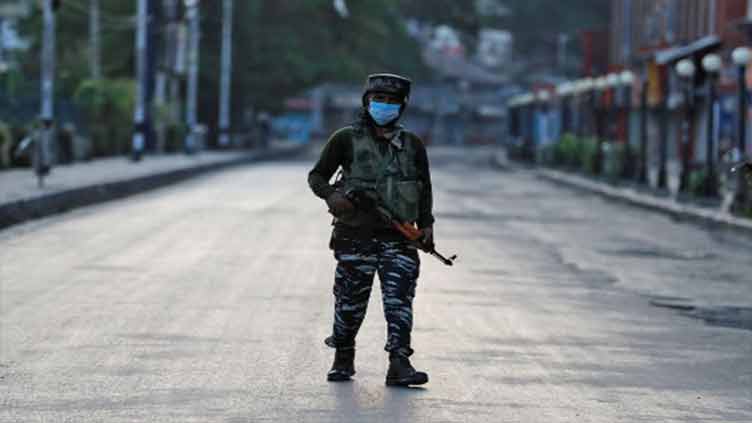 World
India revives network of village guards in Kashmir after militant attack
SRINAGAR (Reuters) - India is reviving a network of thousands of village guards in Jammu and Kashmir, including arming some with automatic rifles, after a militant attack in the disputed region killed seven civilians earlier in January, a police official said.
New Delhi has battled a decades-long armed insurgency in Kashmir, accusing arch rival Pakistan of stoking violence in the territory - an allegation that Islamabad denies. The nuclear-armed neighbours claim the Himalayan region - that includes the Muslim majority Kashmir valley and Hindu-dominated Jammu - in full but control only parts of it.
Authorities reactivated an almost defunct network of 26,000 Village Defence Guards (VDGs) after militants killed seven residents of a Hindu community in a remote village in Jammu s Rajouri district on Jan. 1.
"We are re-grouping and rejuvenating the VDGs who were already there," local police chief Haseeb Mughal told Reuters.
"There was slackness after years of normalcy in the region and now we are training and reorganising them to prevent any such attacks. We have also provided automatic rifles to some."
The Rajouri attack alarmed authorities, concerned that it could be a sign that militants were looking to expand into Jammu because of a heavy military presence in the Kashmir valley, a security official said, asking not to be named.
In 2019, Prime Minister Narendra Modi s government reorganised Jammu and Kashmir, then India s only Muslim-majority state, into two federally administered territories, aiming to spur development and tamp down on the bloody insurgency.
Basant Raj Thakur, a VDG from Jammu s Doda area, said that he supported the move to provide automatic weapons, replacing bolt-action rifles that some guards are currently armed with.
"The way the situation is developing they should provide more such weapons and training," Thakur said.
VDGs receive a monthly pay of around 4,000 rupees ($49) from the local government.
The push to retrain and rearm VDGs, some of whom had been accused of indulging in criminal activities, has drawn some criticism from local politicians.
"Placing weapons in the hands of locals of border districts in Jammu region contradicts the government s claims of normalcy," Mehbooba Mufti, a former Jammu and Kashmir chief minister whose party wants more autonomy for the region, told reporters this week.
($1 = 81.6980 Indian rupees)