Turkey's opposition seeks unity against Erdogan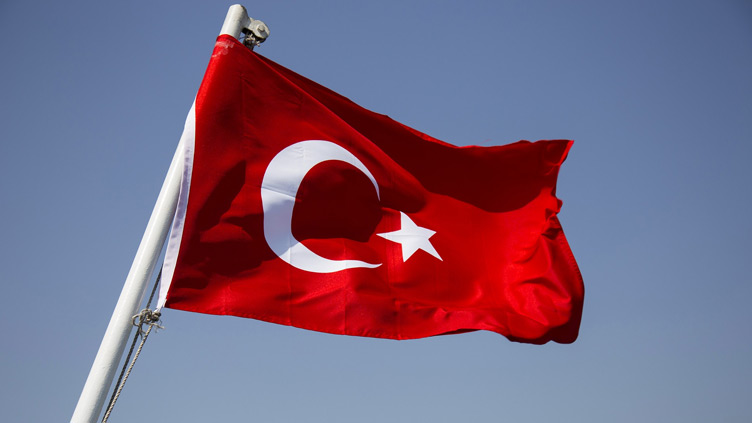 World
Inflation is raging, Erdogan's approval is down.
ISTANBUL (AFP) – On the face of it, the timing could not be better for Turkey's fractured opposition to end President Recep Tayyip Erdogan's two-decade grip on power in elections due by June.
Inflation is raging, Erdogan's approval is down, and anger is building at his party's use of the courts to prosecute dissent and sideline political rivals.
Instead, the six allied opposition parties are running out of time, bickering about everything from policy and strategy to which candidate to field against the 68-year-old leader.
"The Turkish opposition seems very disorganised," one Western diplomat told AFP on condition of anonymity. "What is their programme?"
Kemal Kirisci at the Washington-based Brookings Institution agreed.
The opposition's campaign "appears abstract and distant" to voters, especially in a country where the media is heavily controlled by the government, he wrote last month.
Winning formula

Erdogan's formula for success rested on his ability to rally enough elements of Turkey's multifaceted society -- secular or religious, ethnically Turkish or Kurdish, nationalist or liberal -- to keep winning at the polls.
A booming economy in his first decade of rule helped.
But anger at a sweeping crackdown that followed a failed 2016 coup, as well as a subsequent economic crisis, broke Erdogan's run.
The opposition put aside their differences and united in the single task of unseating Erdogan's allies in municipal elections in 2019.
They won mayoral races in Turkey's three main cities -- Istanbul, Ankara and Izmir -- shattering Erdogan's aura of political invincibility.
Now, they hope to do it all over again.
"The gang of six is united by one thing: opposition to Erdogan," Aaron Stein, a veteran US-based foreign policy analyst, said referring to the six opposition leaders.
"If you dig deeper, they are different. But they don't really have to talk about policy. Instead, the campaign can focus on platitudes that mask differences," Stein told AFP.
Personal rivalries

The troubled fate of Istanbul's popular mayor Ekrem Imamoglu, one of Erdogan's most internationally recognised rivals, highlights the opposition's plight.
A court banned him from politics last month for slander in a case stemming from his 2019 victory, which was initially annulled.
Imamoglu can keep serving as mayor while the appeal process winds its way through the courts.
But a separate interior ministry probe against his office on "terrorism" charges threatens to sideline him sooner.
The twin cases make Imamoglu's candidacy extremely risky for the opposition, despite polls showing him beating Erdogan in a head-to-head race.
Stein said Imamoglu's legal battles illustrate "how far Erdogan is prepared to go to ensure he doesn't lose".
Yet they also expose the opposition's internal rivalries.
The court's verdict caught Kemal Kilicdaroglu, the head of Imamoglu's main opposition CHP party, in Berlin, where he was trying to rally Western backing for his own candidacy.
Bookish and less telegenic than the mayor, Kilicdaroglu has struggled to secure the support of the other five leaders, some of whom would rather see Imamoglu run.
The most prominent of these, nationalist Iyi (Good) Party head Meral Aksener, used Kilicdaroglu's absence to full effect.
She rushed to Istanbul in a show of solidarity with the mayor, giving him a hug on stage and raising his hand in victory during an impromptu protest rally.
Kilicdaroglu ended up cutting short his Berlin stay, returning in time for a second rally at which the opposition leaders appeared on stage together for the first time.
Lost message

The Imamoglu verdict "briefly energised the opposition", said Berk Esen, an assistant professor at Istanbul's Sabanci University.
But it did not last, Esen added.
Aksener's support for the Istanbul mayor rankled Kilicdaroglu, who ended up scheduling a dinner with the Iyi Party leader two weeks later to try to win her back on side.
Her push for Imamoglu's candidacy appears to have stalled.
"But the opposition lost valuable time by postponing the announcement of a joint candidate," Esen said.
Rumours are swirling that Erdogan may push forward the election to late April or early May, giving the opposition even less time to prepare.
Kilicdaroglu says the six parties will announce their joint candidate once the election date is set.
Enis Berberoglu, a CHP party lawmaker representing Istanbul, sounded uncertain this would give the opposition enough time to get their message out.
"Unfortunately, only a tiny bit of what we say reaches the public," he said, referring to the government's stranglehold on the media.
"We can reach out through a couple of channels, but that's it," he told AFP.