Published On 03 September,2021 10:53 am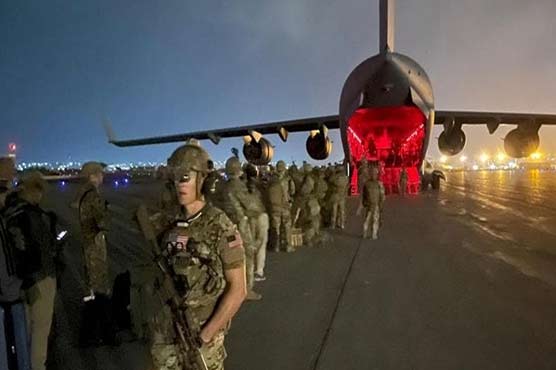 'It looked apocalyptic', US Air Force's Braden Coleman describes Afghan departure
WASHINGTON (Web Desk) – United States (US) Air Force's Lieutenant Colonel Braden Coleman, while describing the Afghanistan departure, said that its looked like a zombie apocalypse.

In charge of monitoring the outside of his aircraft for artillery fire and other threats stated, "It looked like one of those zombie movies where all the airplanes had been destroyed, their doors were open, the wheels were broken."
"There was a plane that was burned all the way. You could see the cockpit was there, and the whole rest of the plane looked like the skeleton of a fish," he added.

Meanwhile, Captain Kirby Wedan, who piloted the plane that led the formation of the final five aircraft out of Afghanistan, said, "The situation was definitely very tense. We were definitely on the edge watching everything going on to make sure that we were ready."

"What added to our stress was that the planes were parked in such an area of the airport which had been attacked and breached in the past," he went on to say.