Biden defends decision to stick to Tuesday's withdrawal deadline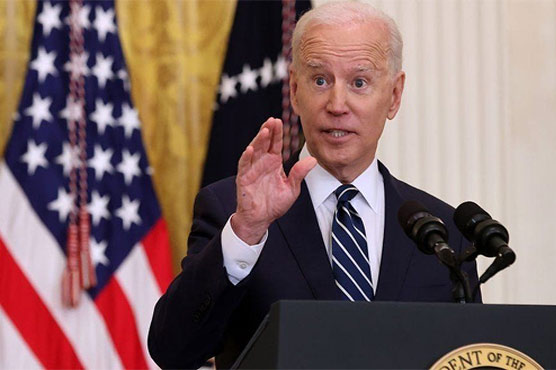 Biden defends decision to stick to Tuesday's withdrawal deadline
KABUL (Reuters) – United States (US) President Joe Biden defended his decision to stick to Tuesday's deadline regarding withdrawal of troops from Afghanistan.

In a statement, he said the world would hold the Taliban to their commitment to allow safe passage for those wanting to leave Afghanistan.

"Now, our 20-year military presence in Afghanistan has ended," said Biden, who thanked the U.S. military for carrying out the dangerous evacuation. He plans to address the American people on Tuesday afternoon.

Biden has said the United States long ago achieved its objectives set in ousting the Taliban in 2001 for harbouring al Qaeda militants who masterminded the Sept. 11 attacks.

He has drawn heavy criticism from Republicans and some fellow Democrats for his handling of Afghanistan since the Taliban took over Kabul this month after a lightning advance and the collapse of the U.S.-backed government.