US troops were responsible for security of places where blasts occurred: Taliban's Zabiullah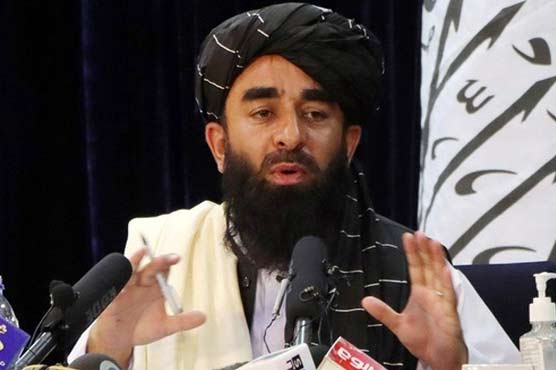 'Taliban will not allow terrorists to use Afghanistan as a base for their operations'
KABUL (Web Desk) – Taliban spokesman Zabihullah Mujahid said that the explosions outside Kabul airport were 'terrorist attacks'.
In a statement, the spokesman said, "The group had provided information to the Americans about possible The Islamic State of Iraq and the Levant (ISIL) terrorist attacks on Kabul airport."
"The Taliban are committed to the international community and will not allow terrorists to use Afghanistan as a base for their operations," he added.
Zabiullah told that US troops were responsible to ensure security at the places where blasts occurred. The third blast was controlled, he stated.