Ex-US president Trump demands Joe Biden's resignation over Afghanistan situation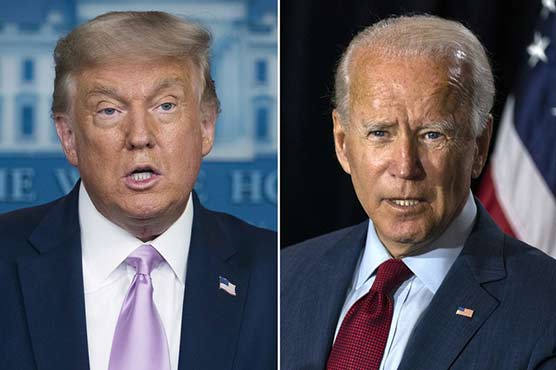 Ex-US president Trump demands Joe Biden's resignation over Afghanistan situation
WASHINGTON (Dunya News) – Former United States (US) president Donald Trump on Monday has demanded resignation of Joe Biden over the swift takeover of Afghanistan by Taliban, as US troops withdrew after nearly 20 years on the ground.

In a statement, Trump said, "It is time for Joe Biden to resign in disgrace for what he has allowed to happen to Afghanistan." He also blasted Biden over a surge in Covid-19 cases in the US and domestic immigration, economic and energy policies.
The reaction ame after victorious Taliban fighters patrolled Kabul following a stunningly swift end to Afghanistan's 20-year war, as thousands of people mobbed the city's airport trying to flee the group's feared hardline rule.
President Ashraf Ghani fled the country on Sunday night as the insurgents encircled the capital, capping a military victory that saw them capture all cities in just 10 days.
"The Taliban have won with the judgement of their swords and guns, and are now responsible for the honour, property and self-preservation of their countrymen," Ghani said after fleeing.
Government forces collapsed without the support of the US military, which invaded in 2001 after the September 11 attacks and toppled the Taliban for its support of Al-Qaeda.