Published On 20 May,2021 11:28 pm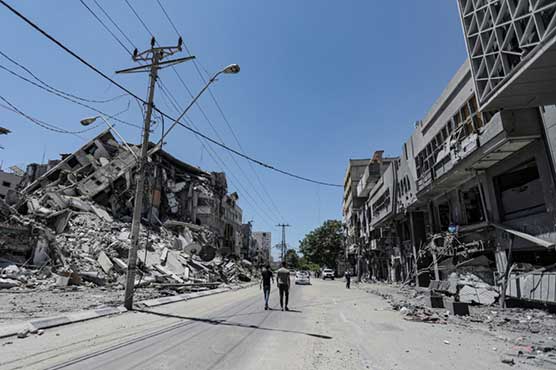 UN chief calls for immediate end to Israeli aggression on Gaza
(Dunya News) – Amid diplomatic efforts towards a ceasefire in the Gaza war gathered pace on Thursday amid a worsening humanitarian crisis in the Palestinian territory, Israeli fighter jets continued to pummel the Gaza Strip, killing at least 232 Palestinian and wounding over 1900.
At least 232 Palestinians have been killed, including 65 children in Israeli attacks on the Gaza Strip since May 10, the Gaza-based Health Ministry said.
A ministry statement said over 1900 people have also been injured by the onslaught.
The updated death toll came after a Palestinian woman was killed and six civilians were injured on Thursday when Israeli fighter jets bombed Khan Yunis city in the southern Gaza Strip.
Earlier Thursday, several others were also injured in Israeli airstrikes on a building in the customs enforcement zone in Khan Yunis.
Israeli Prime Minister Benjamin Netanyahu has pushed back against calls from the US to wind down the Gaza offensive, appearing determined to inflict maximum damage on Hamas in a war that could help save his political career. Still, officials close to the negotiations said they expected a truce to be announced in the next 24 hours.
In another possible sign of progress, Netanyahu scheduled a meeting later Thursday with his Security Cabinet, where the issue of a cease-fire was likely to be debated.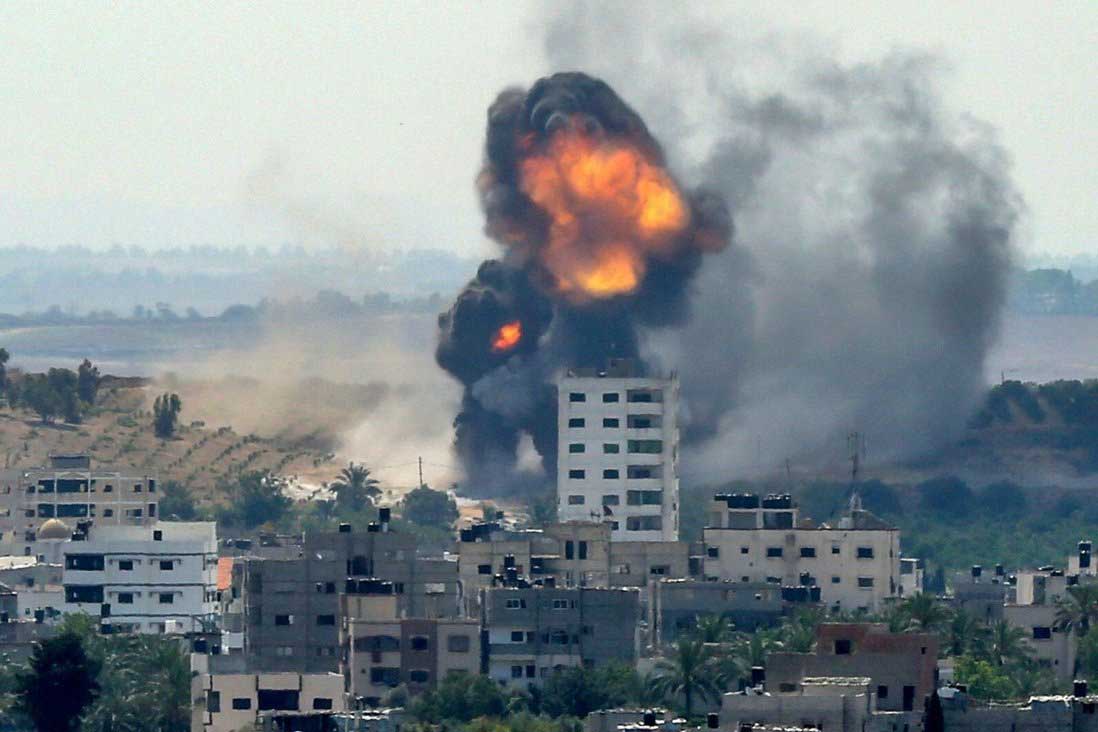 An Egyptian intelligence official said a cease-fire was likely late Thursday or early Friday, after the US appeal bolstered Cairo's own efforts to halt the fighting. The official spoke on condition of anonymity to discuss the delicate talks.
Nearly 450 buildings in Gaza have been destroyed or badly damaged, including six hospitals and nine primary care health centres, the United Nations humanitarian agency has said. More than 52,000 people have fled their homes in Gaza, which is blockaded by Israel and Egypt.
---
Ceasefire efforts
---
German Chancellor Angela Merkel spoke by telephone on Thursday to Palestinian President Mahmoud Abbas about the current Israeli bombardment of Gaza, with both agreeing to support efforts to reach a ceasefire, Merkel's spokesman said.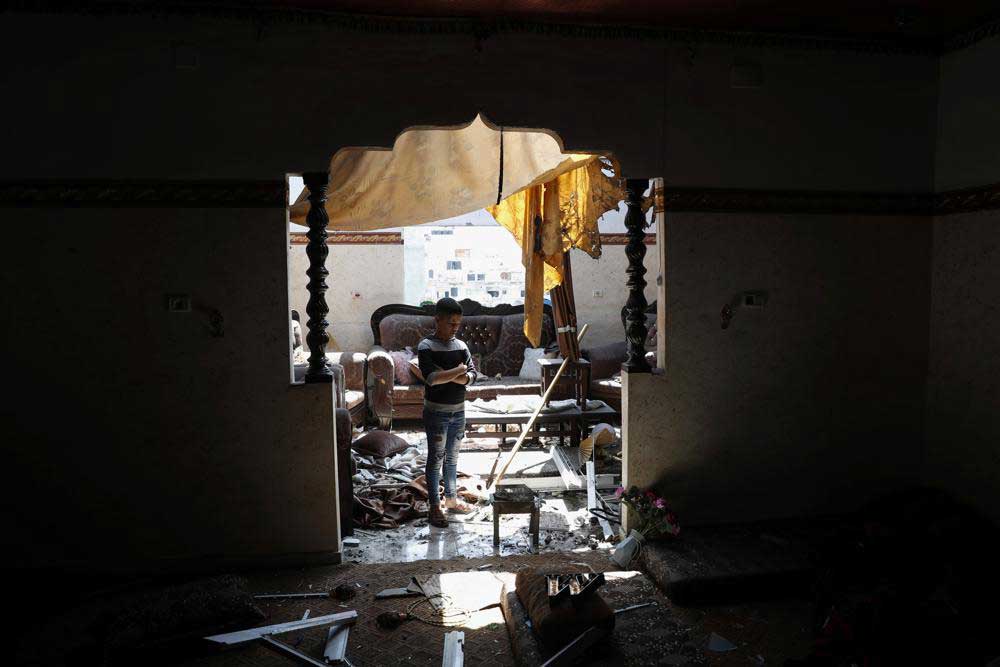 The two leaders "agreed that efforts for a speedy ceasefire should continue to be supported," Steffen Seibert said in a statement.
"The chancellor underlined Israel's right to defend itself against rocket attacks from the Gaza Strip."
---
UN Chief calls for end to violence
---
UN General Secretary Antonio Guterres called for an immediate ceasefire for Israel-Palestine fighting, saying children in Gaza live in "a hell on earth." "I was horrified by reports that nine members of one family were killed in the al-Shati refugee camp," Guterres said during his address at the UN General Assembly meeting on the Israel-Palestine tensions.
"If there is a hell on earth, it is the lives of children in Gaza today," said Guterres. "The fighting must stop immediately," he said. "I appeal to all parties to cease hostilities, now and I reiterate my call on all sides for an immediate ceasefire."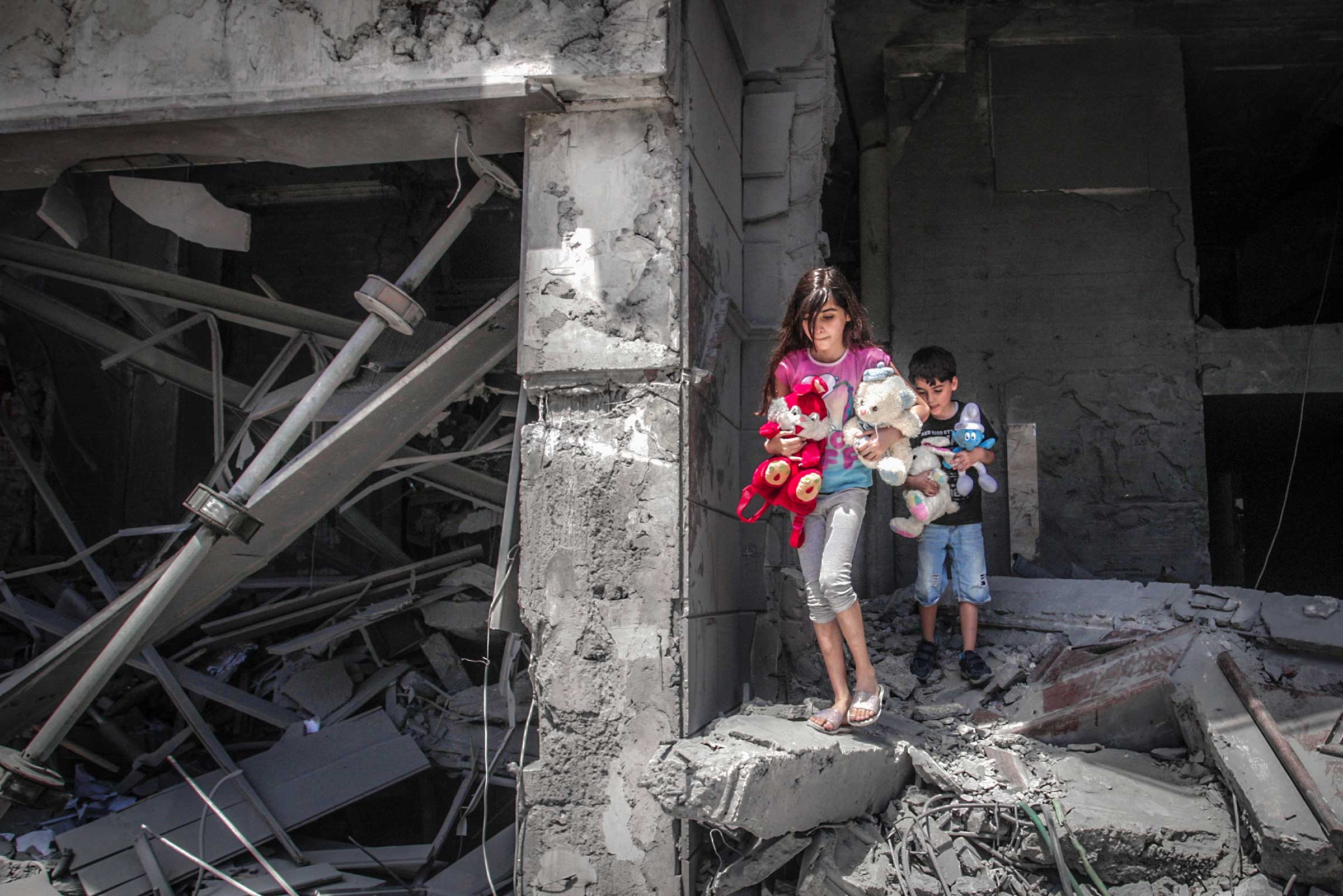 The UN chief said the civilians must be protected. "Even wars have rules," said Guterres. "There is no justification, including counterterrorism or self-defense, for the abdication by the parties to the conflict of their obligations under international humanitarian law," he added, and called both parties to abide by international human laws.
---
Israel alone is responsible
---
Turkish Foreign Minister Mevlut Cavusoglu brushed aside on Wednesday "both sides" arguments for the ongoing violence in Israel and Palestine, maintaining Tel Aviv is the sole responsible party.
Speaking during a UN General Assembly session on the situation in Israel and Palestine, Cavusoglu said blame must be assigned "where it belongs."
"Israel alone is responsible for what is happening today in Jerusalem, West Bank and Gaza," he said. "Repetition of such tragedies cannot be prevented unless and until Israel is held accountable for its crimes and its sense of impunity is put to an end."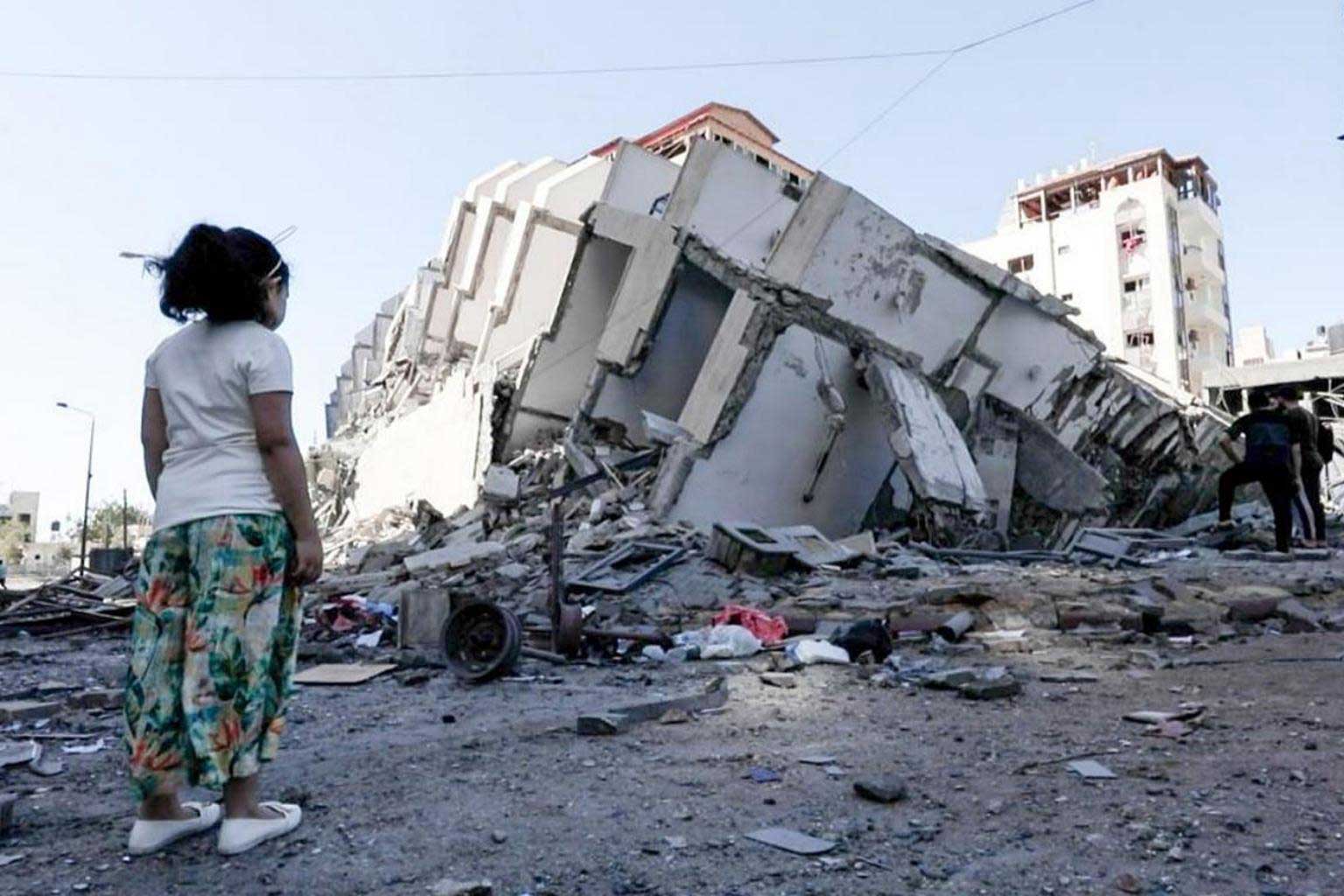 ---
Pakistan demands deployment of international force
---
In his address to the UN General Assembly, Foreign Minister Shah Mahmood Qureshi laid bare the Israeli atrocities during the past few days, saying that, "Driven by arrogance and emboldened by impunity, Israel has mounted a relentless onslaught on the occupied and beleaguered people of Palestine. As we speak, children, women, and men in Palestine are being killed with impunity. In one week of Israeli attacks, over 250 Palestinians have been killed and thousands injured; one third are women and children."
He said that so far, over 50,000 Palestinians have fled their homes in Gaza. There is limited access to water, food, hygiene and health services. Hospitals and access to water and sanitation services depend on electricity but the fuel for the power plants has almost run out.
"Gaza is plunged in darkness, literally and metaphorically. The only light is that of Israeli explosions", said the FM.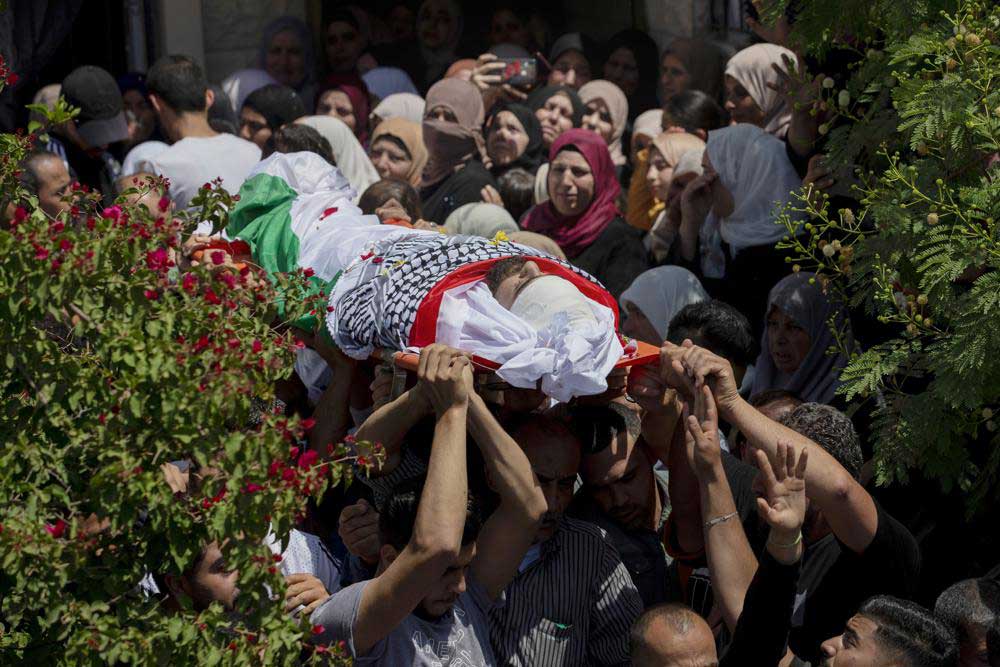 Qureshi said that the Israeli airstrikes, in full view of the world, bring down entire buildings to kill and terrorize innocent Palestinians and even silence the media.
---
WHO appeal
---
World Health Organization officials called on Thursday for a humanitarian pause in Israel s bombardment of Gaza to allow access for aid as the health system in the Palestinian enclave faces critical shortages.
"Until there is ceasefire agreed, all parties to the conflict must agree to a humanitarian pause to ensure access into and out of Gaza," WHO head for the West Bank and Gaza Rik Peeperkorn told a media briefing.
A United Nations convoy is ready to carry into Gaza humanitarian staff and aid - including 10,000 Sinopharm coronavirus vaccines and testing equipment - and to bring wounded people out, as soon as it could get access.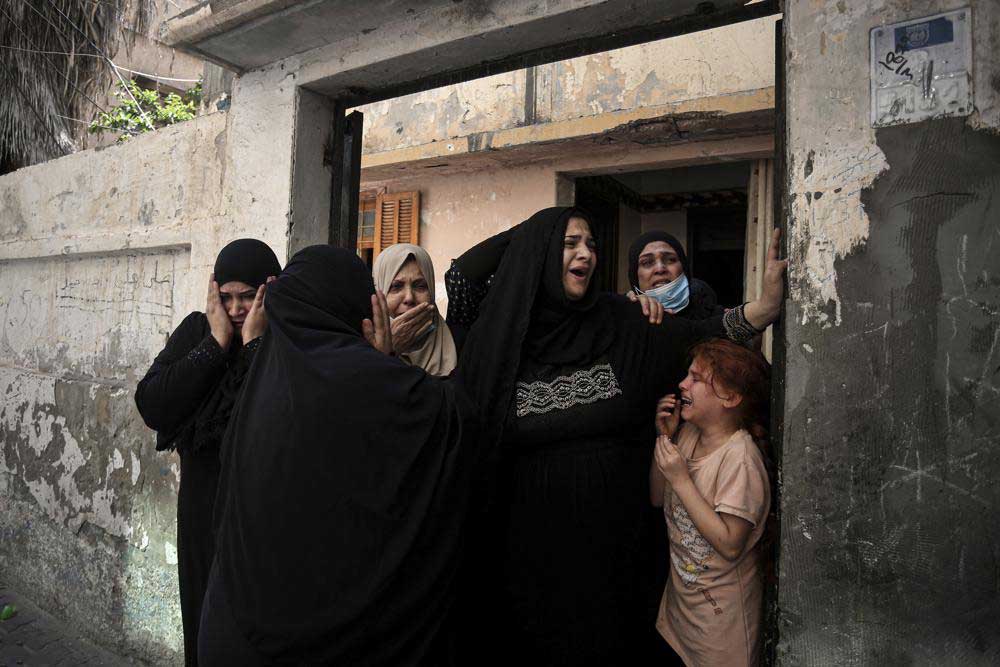 "That we cannot move in because of prevailing security conditions is incredibly frustrating," Peeperkorn said.
International aid group Medicins Sans Frontieres (MSF) said on Thursday it had again been denied permission to cross from Israel into Gaza.
"The health system, which faces shortages even when there s no bombing, is out of key materials to treat the injured such as blood bags," MSF said.
---
UNWRA calls for $38m aid
---
The United Nations relief agency UNRWA has appealed for help, revealing it urgently needed nearly $40m in order to assist with humanitarian efforts in Gaza and the occupied territories.
UNRWA requires US$ 38 million to respond to a dramatic intensification in violence in the oPt, incl. an escalation in hostilities leading to massive Israeli airstrikes on Gaza, which began on 10 May, & clashes in the West Bank, incl. East Jerusalem. https://t.co/RA4zYU0yL8

— UNRWA (@UNRWA) May 20, 2021