Published On 19 May,2021 10:08 pm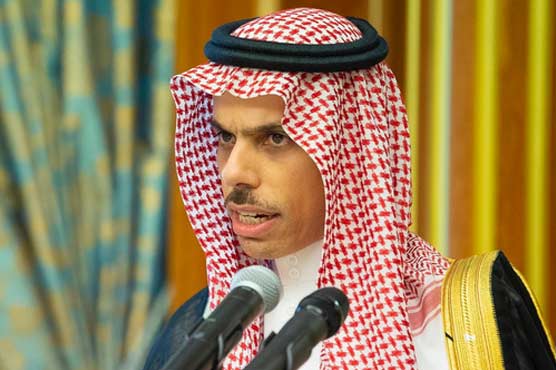 He said the conflict is "empowering the extremists".
(Web Desk) – Saudi Foreign Minister Prince Faisal bin Farhan on Wednesday while demanding that all parties be put under pressure to stop the violence, stressed that what is happening in Gaza will push the whole region in the wrong direction.
"This all pushes us absolutely in the wrong direction. It means that we are making a path toward a sustainable peace more difficult," bin Farhan said in an interview.
The conflict is "empowering the extremists," he added.
"It empowers the most intolerant voices in our region and makes (finding) a path to real peace harder," he added, speaking on the sideline of summits in France on Sudan and Africa.
"We have to all work together to encourage all the parties to engage (seriously), he said. "First of all, to de-escalate, to stop the violence and then to engage in serious peace talks toward a final settlement."
That final settlement "must include a Palestinian state with East Jerusalem as its capital," Saudi Arabia's top diplomat stressed.
It should be noted that the UN Security Council held its fourth emergency meeting on Tuesday night but the US, a close ally of Israel, blocked UNSC statements that condemned Israel's military response and called for a ceasefire.