Published On 16 May,2021 06:07 pm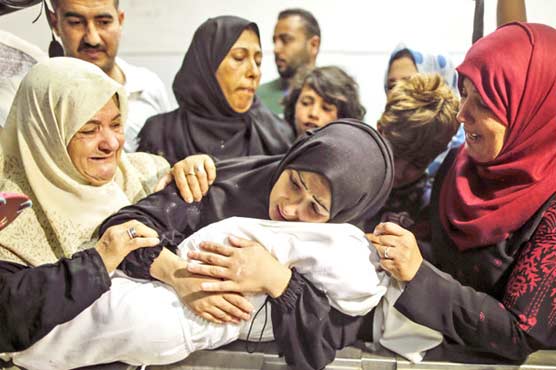 More than 1,000 others have been wounded.
(Dunya News) – The death toll from Israeli attacks on the blockaded Gaza Strip rose to 197, including 34 women and 58 children on Monday.
Israel's bombardment of the Gaza Strip entered its eighth consecutive day with more air raids, martyring at least 33 Palestinians, wounding dozens more, and flattening at least two residential buildings.
More than 180, including at least 58 children, have been martyred in the Gaza Strip in the past week. More than 1,000 others have been wounded. In the occupied West Bank, Israeli forces have martyred at least 13 Palestinians.
Continuing with its airstrikes, Israel on Sunday bombarded a health facility in Gaza with two missiles, an official statement said.
According to the Palestinian Health Ministry in Gaza, the missiles hit the Al-Daraj Martyrs Health Center, majorly damaging the structure and rendering it inoperable.
The statement called on the international community to intervene for the protection of health institutions and medical personnel, and for accountability of Israel s actions.
Israeli forces have also targeted buildings in Gaza which had offices of government ministries and media offices of news outlets such as Al Jazeera and Associated Press in the past two days. Israel has reported 10 dead, including two children.
The United Nations Security Council meets on Sunday to discuss the worst outbreak of violence in years in Palestine and Israel.
---
UN High Commissioner for Human Rights appeals for de-escalation
---
Meanwhile, ahead of Sunday's emergency United Nations Security Council meeting to address the escalating violence between Israel and the Palestinians, UN High Commissioner for Human Rights Michelle Bachelet appealed to all sides to take steps to de-escalate the increasingly alarming situation in the region.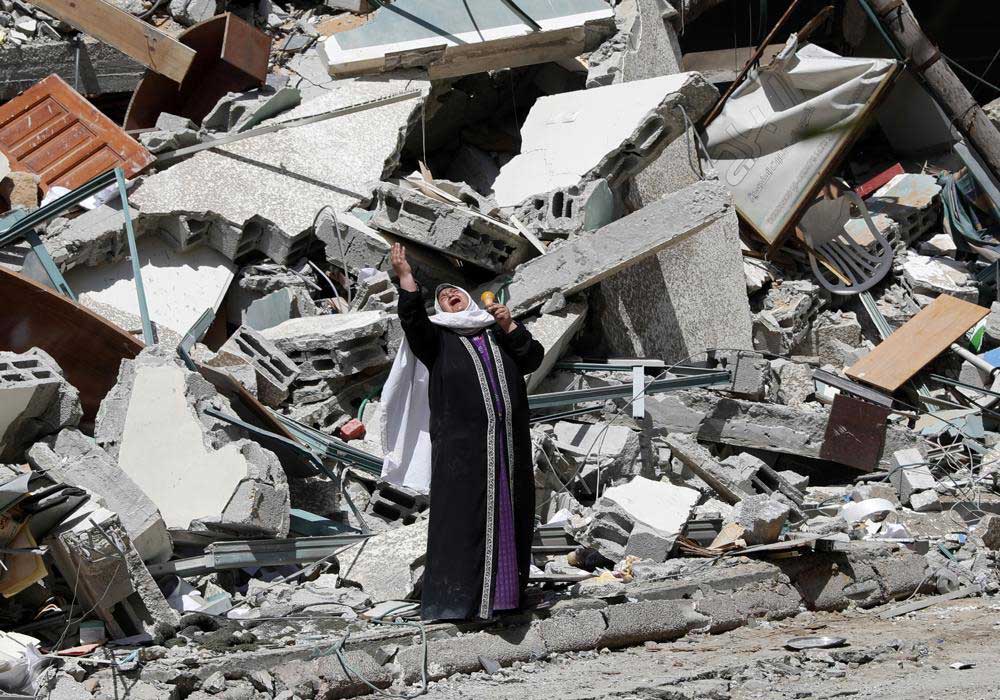 "Over the past 10 days, the situation in the Occupied Palestinian Territory and Israel has deteriorated at an alarming rate," she said in a statement.
"The situation in Sheikh Jarrah in occupied East Jerusalem, triggered by threats of forced evictions of Palestinian families; the heavy presence of Israeli Security Forces and violence around the al Aqsa mosque during Ramadan; the severe escalation of attacks from and on Gaza; and the shocking incitement to racial hatred and violence in Israel have all led to vicious attacks and mounting casualties in the Occupied Palestinian Territory and in Israel."
Ms Bachelet added that "rather than seeking to calm tensions, inflammatory rhetoric from leaders on all sides appears to be seeking to excite tensions rather than to calm them."
Meanwhile, casualties continue to mount in exchanges between the Israeli troops and those from the militant group Hamas, which controls Gaza. On Saturday, UNICEF Palestine reported on Twitter that eight children were martyred overnight in Gaza, and that so far 40 children there, and two in Israel, have lost their lives.
On Sunday, UN Secretary-General Antonio Guterres and the UN Special Coordinator for the Middle East Peace Process, Tor Wennesland, will address the 15-member Council, officials said.
Ms Bachelet warned that the firing of large numbers of indiscriminate rockets by Palestinian armed groups into Israel, including densely populated areas, amounts to war crimes.
There are also concerns that some attacks by the Israeli Defence Forces in Gaza "targeted civilian objects that, under international humanitarian law, do not meet the requirements to be considered as military objectives."
Her statement said failure to adhere to the principles of distinction, proportionality and precaution in conducting military operations "amounts to a serious violation of international humanitarian law and may constitute war crimes."
"I urge both sides to ensure strict respect for their obligations under international law. Israel, as the occupying power, also has a duty to ensure unimpeded access to humanitarian assistance to the Gaza strip," the UN rights chief said. "Those found to be responsible for violations must be held to account."
Ms Bachelet also called on the Israeli Government to take action against the "disturbing outbreak of violence" between ultra-right wing groups, including Israeli settlers, and Palestinian citizens of Israel, in several cities of the country.
She expressed particular concern over "the apparently highly organized nature of some attacks as well as inflammatory language that may amount to incitement to racial and religious hatred and violence."
---
Amnesty International says Israel committing war crimes
---
Saleh Hijazi, deputy regional director at Amnesty International Middle East and North Africa, said that Israel was trying to hide what it was doing in Gaza and to the people of Gaza, adding that Amnesty International was prevented from entering the enclave since 2012.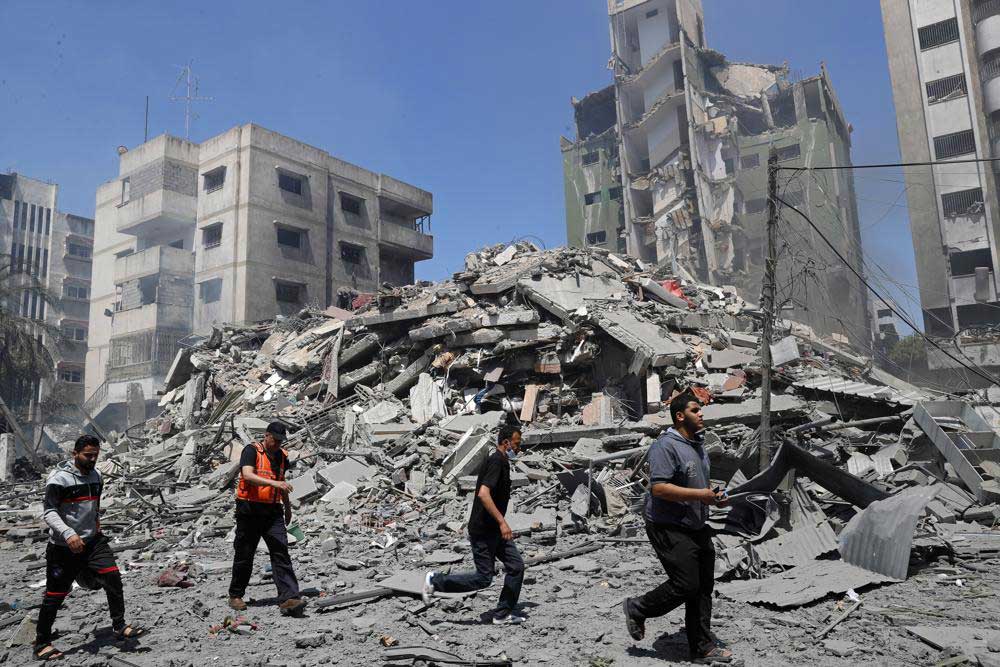 "We now have an International Criminal Court investigation open on the situation in the Palestinian Territories, since 2014. We call on the ICC to look into this incident" he said, referring to the bombing of international media offices by Israeli forces.
"Even if there is a legitimate military target there, it is disproportionate to attack a building in such a manner," Hijazi also said. "Such a disproportionate attack amounts to war crime. In addition, this follows a pattern of collective punishment against the Palestinian people in Gaza."