Published On 29 November,2020 06:31 pm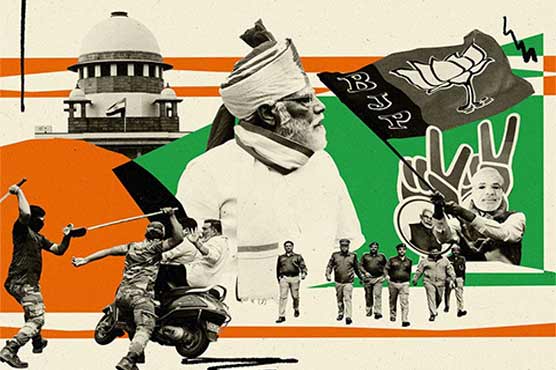 Gen Bipin Rawat's appointment to the post of CDS is also an evidence of interference
NEW DELHI (Dunya News) – Prime Minister Narendra Modi wanted to make India a one-party state, the international magazine The Economist exposes world's largest democracy in new report.
The Economist magazine revealed in a report that the Modi government is bent on making India undemocratic. The report stated that interference of ministers in institutional authority is common in the country and the latest example was the bail case of controversial journalist Arnab Goswami.
"On its current trajectory, by all evidence, the world's largest democracy is headed to a future that is less, not more free," the report added.
It stated that slow, uneven and arbitrary justice is not new to India. It is not only the courts, alas, that seem eager to stay in step with the government. Many cogs in India's institutional machinery are not merely complacent, but have grown complicit in a project that threatens to turn the country into a one-party state.
An amendment made last year to the Unlawful Activities Prevention Act (UAPA), a draconian law from 1967 that allows the state to label and then ban groups as terrorist, now empowers the government to designate any individual as a terrorist. The state may hold suspects indefinitely with no right of bail, confiscate their property and implicate any associate as an accessory to terrorism.
The Indian Army was also dragged into politics. The appointment of General Bipin Rawat to the post of CDS is also an evidence of interference in political affairs. Even before the election, Modi resorted to the army.