Timeline: The spread of coronavirus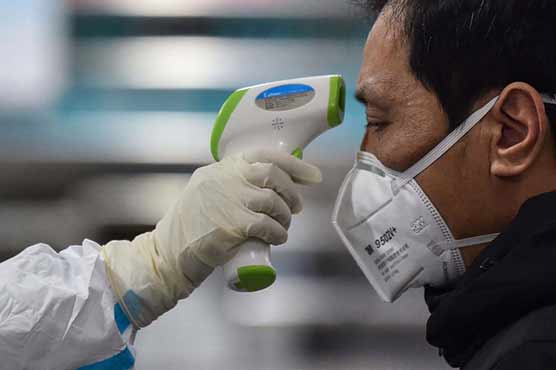 More than 80 thousand coronavirus cases have been confirmed since December 31, 2019.
(Web Desk) – On December 31, 2019, the World Health Organisation (WHO) was alerted by Chinese authorities to a number of pneumonia-like cases in the city of Wuhan, the capital of China's Hubei Province, as celebrations took place across the country to bring in the new year.
Since then, 2872 people have died as of Friday (February 28) of what was discovered to be a new coronavirus and a total of 83,911 cases have been reported so far.
Below is a timeline:
Dec. 31, 2019
China alerts WHO to a flu-like outbreak in Wuhan
Jan. 13

Authorities reveal the first case outside China ... after a woman was quarantined in Thailand
Jan. 20

China confirms person-to-person spread
Jan. 23

Wuhan goes into lockdown ... and residents try to flee the virus-hit province
Jan. 30

WHO declares the virus a global health emergency
Jan. 31

Russia and UK confirm their first coronavirus cases
Feb. 5

The Diamond Princess cruise ship, docked in Japan s Yokohama, is quarantined...with 3,700 people on board
Feb. 14

Egypt becomes the first country in Africa to report a case
Feb. 26

Italy, the location of Europe s worst outbreak, reports upwards of 400 cases and at least 12 deaths
U.S. warns of a possible community spread... after a case in California with no traceable exposure
Brazil confirms it has the first case of the virus in Latin America
Pakistan confirms two coronavirus patients being treated in hospitals who came from Iran
Feb. 27

Iran says its death toll has risen to at least 26... marking the highest number outside of China

WATCH DETAILED VIDEO: