Last Updated On 31 October,2019 06:35 pm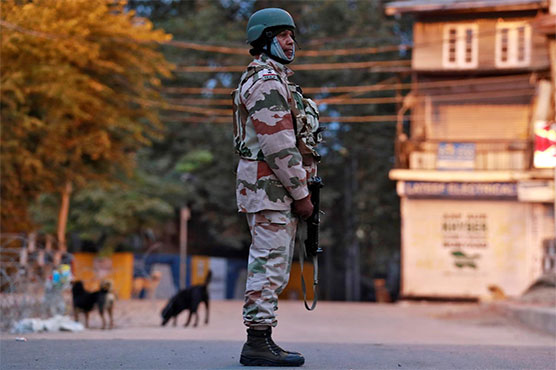 Pakistan has condemned the move and protesters took to the streets on its part of the territory.
SRINAGAR (Reuters) - China has bashed India over Kashmir on Thursday as it revoked the autonomy of occupied Kashmir and split it into two federal territories in a bid to integrate it fully into India.
Shops and offices were shut in Muslim-majority Kashmir and the streets largely deserted in its main city Srinagar as new administrators were sworn into office in the biggest restructuring of the 173 year-old former princely kingdom of Jammu and Kashmir.
Pakistan has condemned the move and protesters took to the streets on its part of the territory.
Its ally China, which is locked in a separate decades-old dispute with India over the part of Kashmir called Ladakh, also slammed India for unilaterally changing its status.
Chinese Foreign Ministry spokesman Geng Shuang said Kashmir was a dispute left from history that should be peacefully resolved.
"The Indian government officially announced the establishment of so called Jammu and Kashmir territory and Ladakh Union territory which included some of China's territory into its administrative jurisdiction," Geng said at a news briefing.
"China deplores and firmly opposed that. India unilaterally changes its domestic law and administrative divisions, challenging China's sovereignty and interests. This is awful and void, and this is not effective in any way and will not change the fact that the area is under China's actual control."
India and China fought a war in 1962 and since then have been unable to resolve their border dispute.
Just after midnight on Wednesday, the federal government's orders went into effect, dividing up the old state of Jammu and Kashmir into two union territories — one Jammu and Kashmir, and the other the Buddhist-dominated enclave of Ladakh.
Angry protesters took to a main thoroughfare in Muzaffarabad on Thursday to condemn the bifurcation into two federal territories.
"Down with India" and "We want freedom", they chanted.