Flood toll in Kerala rises to 445: horrific situation prevails in the state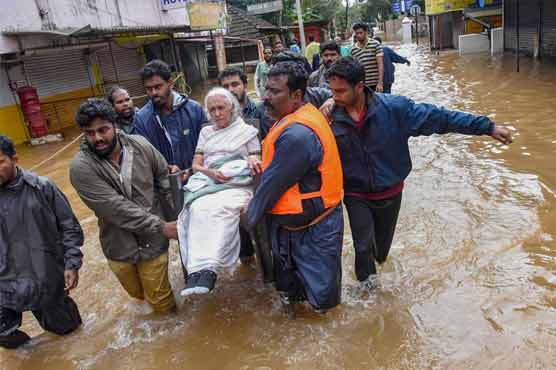 Devastation everywhere in Indian state of Kerala.
KOCHI (AFP) - The death toll from devastating floods in the southern Indian state of Kerala rose to 445 Sunday with the discovery of 28 more bodies as the waters recede and a massive cleanup gathers pace, government officials said.
Around a million people are still packed into temporary relief camps and 15 are reported missing even as the government mounts an operation to clean homes and public places that have been filled with dirt and sand left by the floods.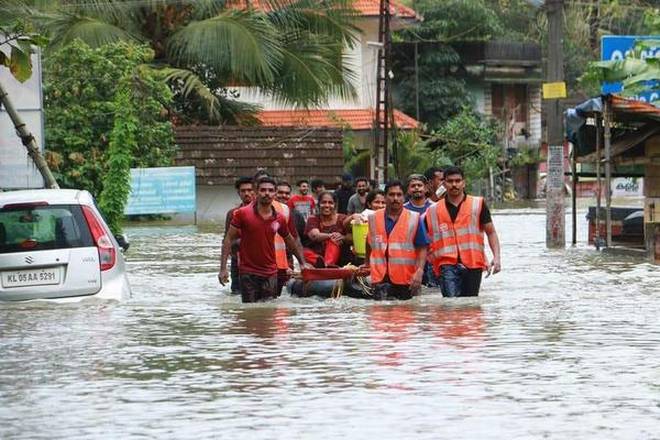 Kerala Fire and Rescue Services personnel at work in flood-hit Chengannur. Photo: File

---
Kerala Chief Minister Pinarayi Vijayan in a tweet said that more than 130,000 flood-hit houses had been cleaned, or nearly a third of those affected.
Authorities are also in the process of restoring electricity connections.
People returning to their homes have been told to stay alert as receding waters leave behind a glut of snakes. State authorities and wildlife experts have formed teams to come to the aid of those who have found snakes in their home, according to local media.
With death toll rising daily, Kerala authorities said "due process will be followed to ascertain if all these deaths are flood related".
A 68-year-old man committed suicide Wednesday after seeing the state of his home at Kothad in Ernakulam district. A 19-year-old boy took his own life earlier in the week because his school certificates were destroyed by the floods, police said.
The government says that more than 10,000 kilometres (6,000 miles) of roads have been destroyed or damaged while a legislator said 50,000 houses had been wiped out.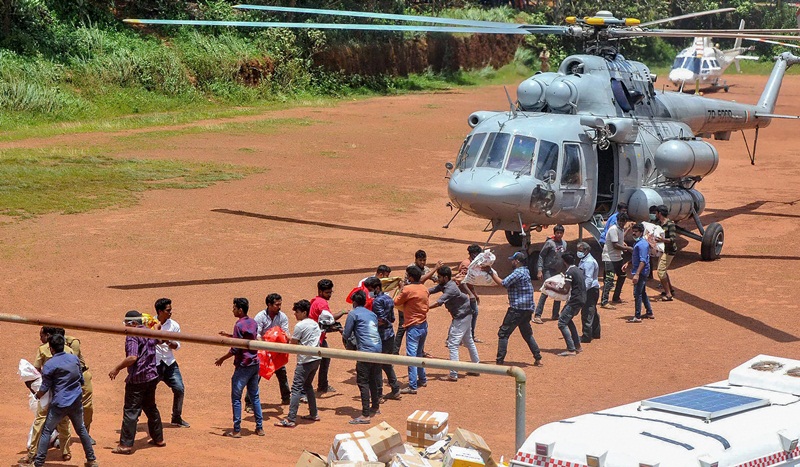 A number of countries have announced assistance for flood relief operations in Kerala, but India rejected. Photo: PTI

---
Prime Minister of Pakistan Imran Khan has offered any possible assistance to the people in the flood-hit areas. He expressed his feelings in a tweet.
— Imran Khan (@ImranKhanPTI) August 23, 2018
On the other side, various other leaders all around the world have offered financial as well as non-financial help. Till this time, India seems reluctant to take any assistance.