Trust every word of Imran Khan, says Navjot Singh Sidhu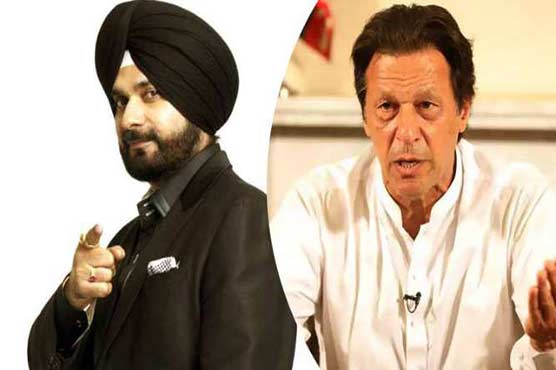 Khan's swearing-in ceremony will be held on Aug 18.
(Web Desk) – Former Indian cricketer and Minister of Local Government, Tourism, Cultural Affairs, and Museums of the State of Punjab Navjot Singh Sidhu on Sunday said he trust every single word of Imran Khan aimed at normalizing ties between India and Pakistan.
Sidhu—who will attend Imran Khan's swearing-in ceremony in Islamabad—was all praise for PM-designate Imran Khan. He said, "A person with one seat back then in 2002 is now all set to swear-in as prime minister of Pakistan".
Sidhu said Imran called him up and said: "Sardar saab, Sat Sri Akal. Sidhu ji, tussi aana zaroor hai (you must come)." Sidhu said: "I told him pucca (sure). I said I will definitely come in all humility."
The invite reads: "It is indeed a great pleasure to invite you for the oath-taking ceremony of PTI Chairman Imran Khan as the Prime Minister of Pakistan. The event will be held in Islamabad on August 18. We would want you to grace this historic occasion with your presence." Sidhu said another former cricketer, Kapil Dev, had also received an invitation from the Pakistan government.