Last Updated On 13 December,2017 08:03 pm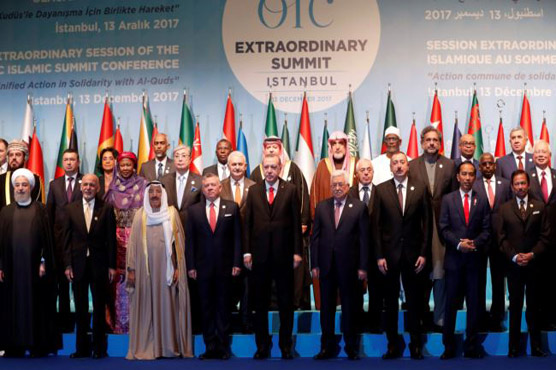 The 57-member OIC gathered in Istanbul to discuss and form a joint stance against United States' recognition of Jerusalem as the capital of Israel. Photo: Reuters
(Web Desk) – The OIC Summit in Istanbul called on the United States of America to revoke its decision to recognise Al-Quds as capital of Israel, affirming its condemnation and rejection of the US President's announcement to relocate the American embassy in the city.
In an official statement released on Wednesday, the OIC Member States called for the imposition of political and economic restrictions on all entities recognising Israeli annexation of Al-Quds Al-Sharif.
Eminent representatives, including heads of states from the 57-member Organisation of the Islamic Conference (OIC) gathered in Istanbul to discuss and form a joint stance against United States' recognition of Jerusalem as the capital of Israel.
Hosting leaders from Muslim countries, President Recep Tayyip Erdogan addressed the opening ceremony of the summit that had been participated by Palestinian President Mahmoud Abbas, Prime Minister of Pakistan Shahid Khaqan Abbasi, Jordanian King Abdullah II and Iranian President Hassan Rouhani, to name a few among the 22 heads of state participating.
Other than the heads of states, foreign ministers from around the Muslim world also participated in the summit that aimed to deliver a 'strong statement' on President Trump's move.
The OIC Secretary General Dr Yousef Al-Othaimeen said that the OIC uncompromisingly rejects the US move as an act which constitutes a clear violation of international law and runs counter to the spirit of the UN Charter and relevant UN resolutions.
---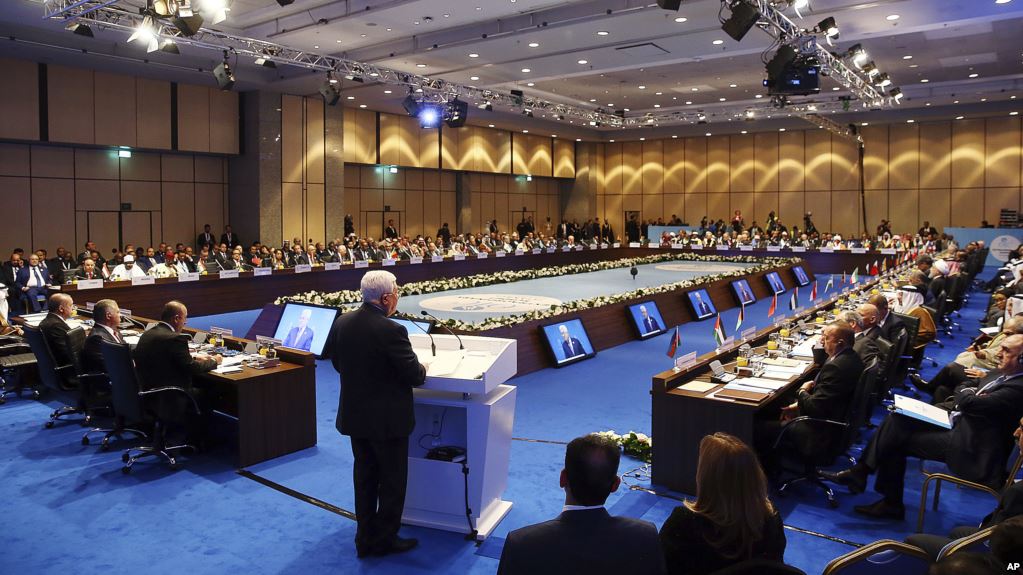 A view of the OIC Summit attended by heads of states and heads of governments of OIC Member States in Istanbul, Turkey. Photo: AP
---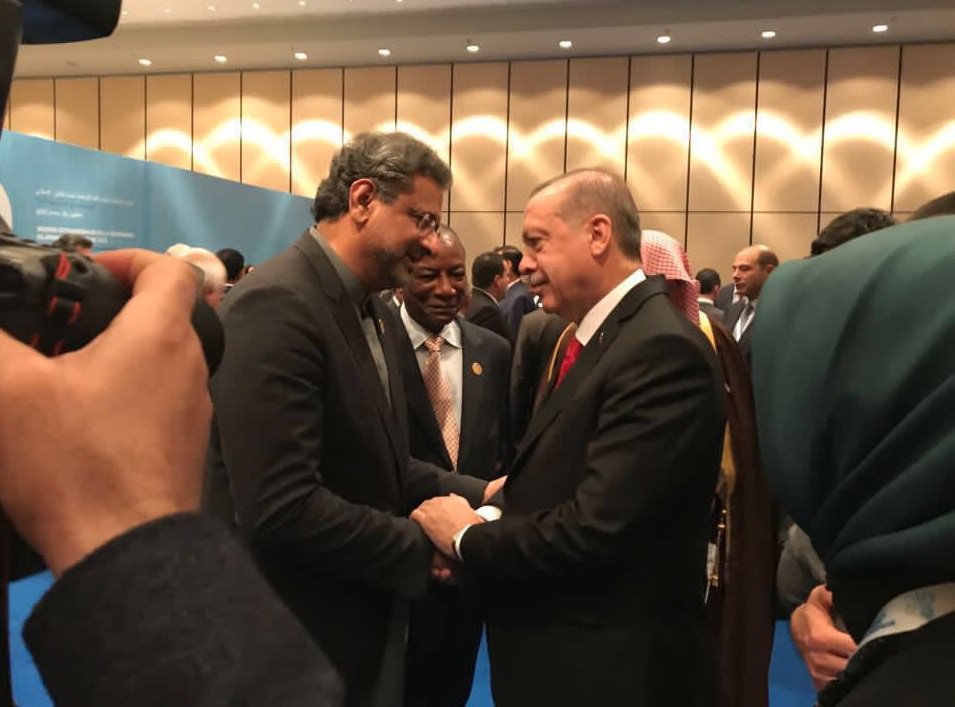 Prime Minister Shahid Khaqan Abbasi greeted by Turkish President Recep Tayyip Erdogan at the OIC Summit. Photo: Government of Pakistan Twitter

---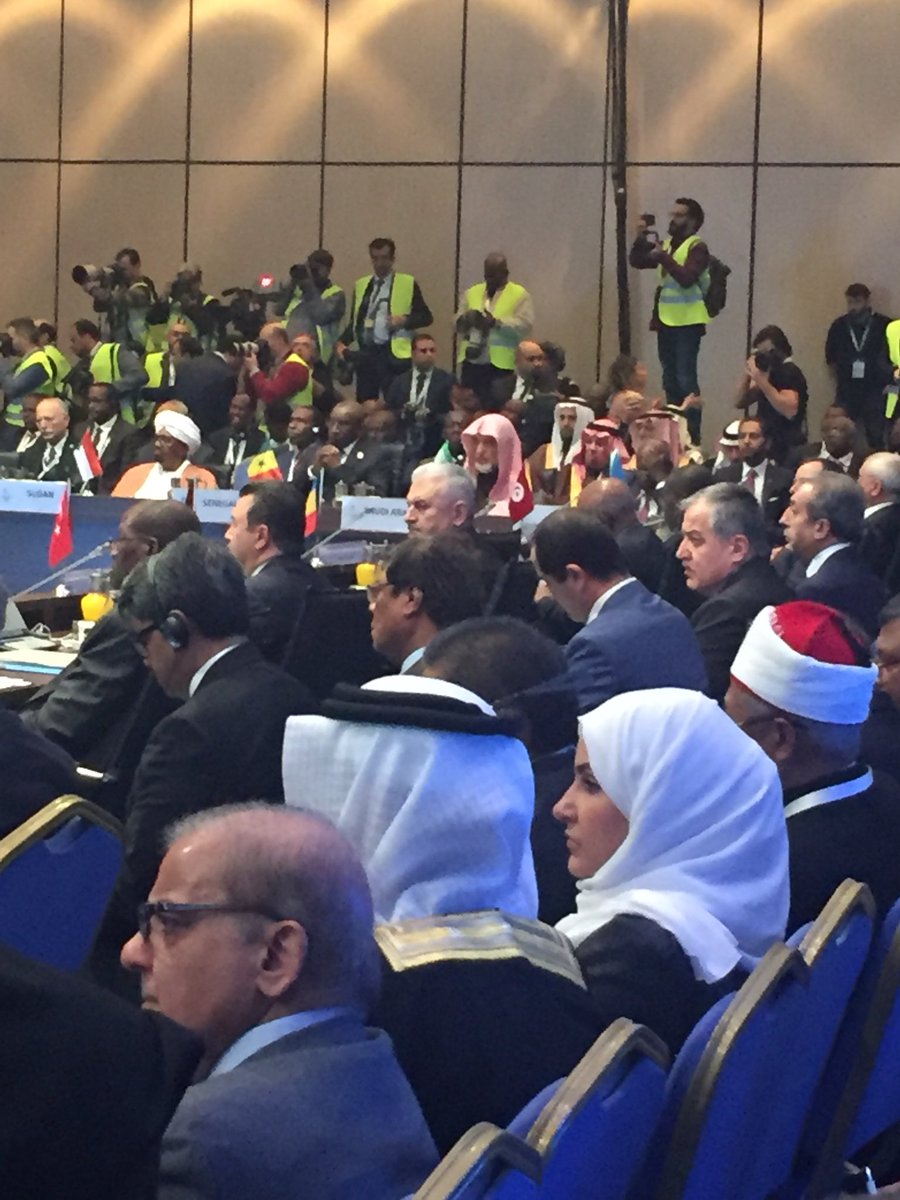 Other than the heads of government, foreign minister from around the Muslim world have also participated in the Summit which is expected to deliver a 'strong statement' on President Trump's move. Photo: OIC Twitter

---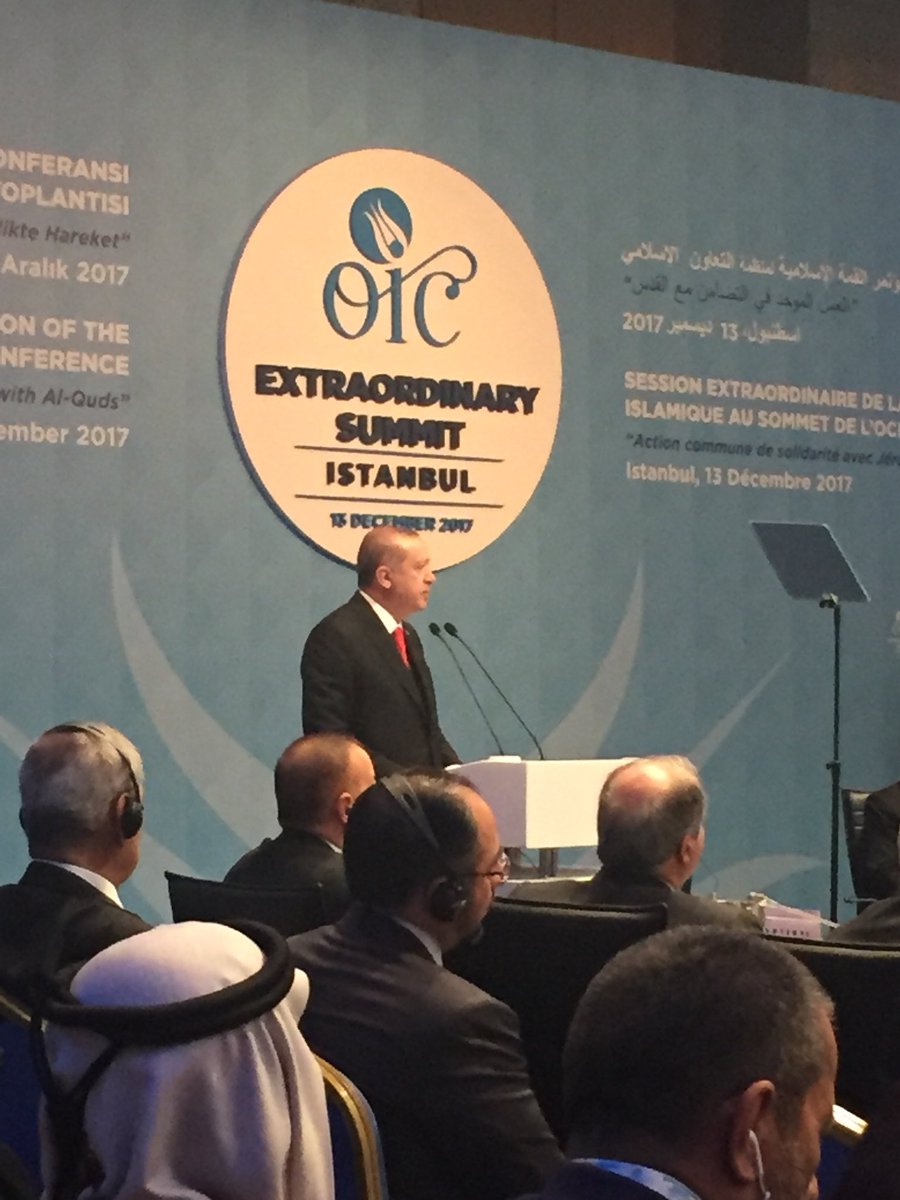 Turkish President Recep Tayyip Erdogan casts his speech at the opening of the Islamic Summit on Jerusalem and the recent decisions of the United States of America. Photo: OIC Twitter

---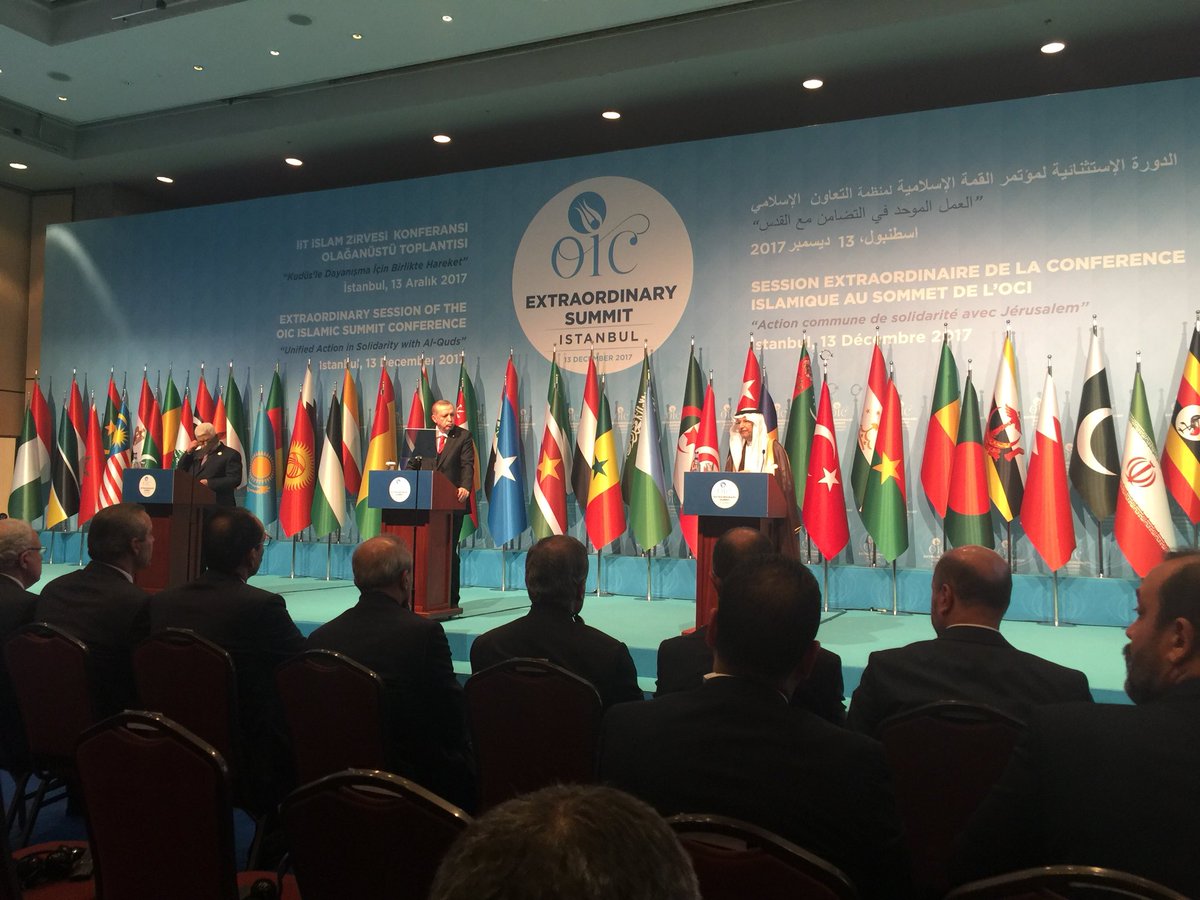 A view of a press conference at the Extraordinary Summit in Istanbul. Photo: OIC Twitter

---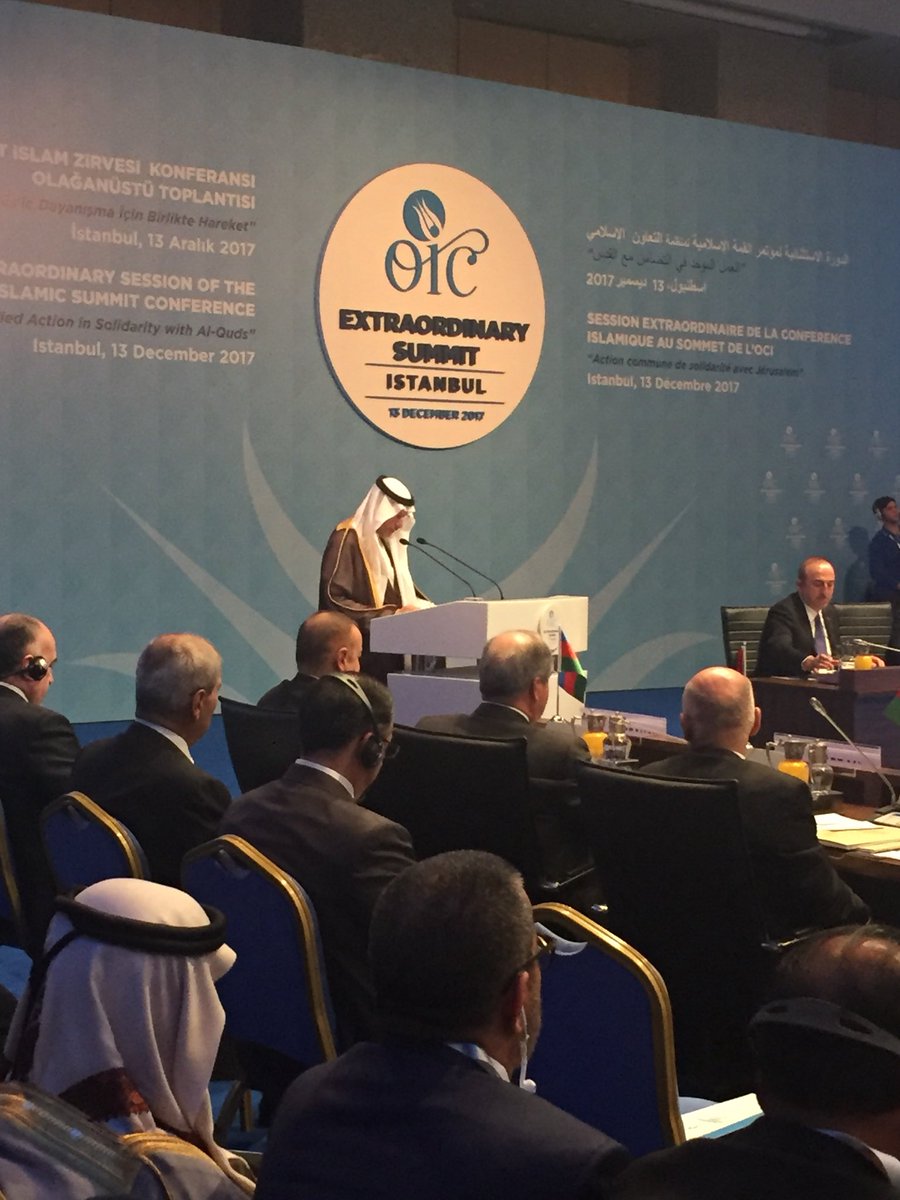 OIC Secretary General Youssef Al-Othaimeen addresses the Islamic Summit on America's decision to recognise Jerusalem as the capital of Israel. Photo: OIC Twitter

---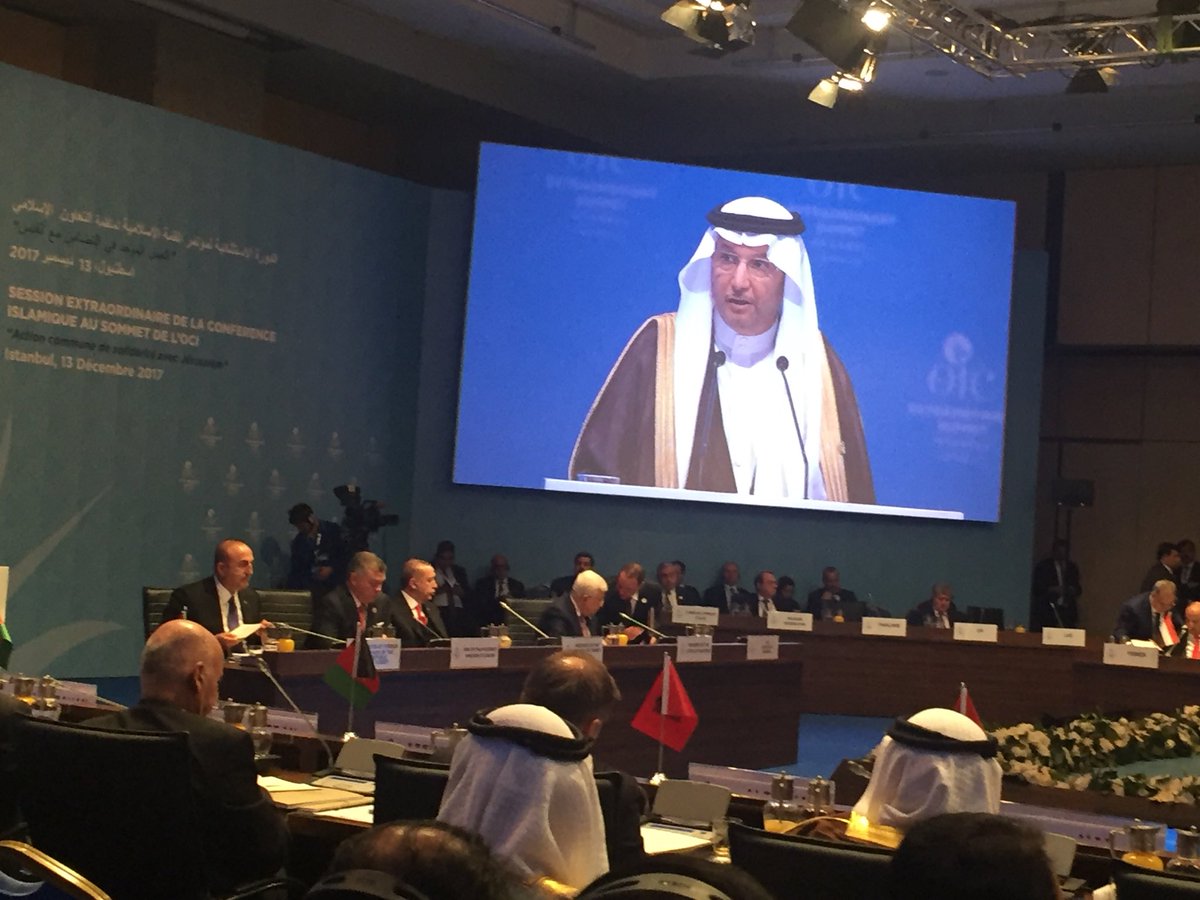 Youssef Al-Othaimeen addresses the Extraordinary Summit in Istanbul. Photo: OIC Twitter

---
Jordanian King Abdullah II addresses the summit. Photo: OIC Twitter

---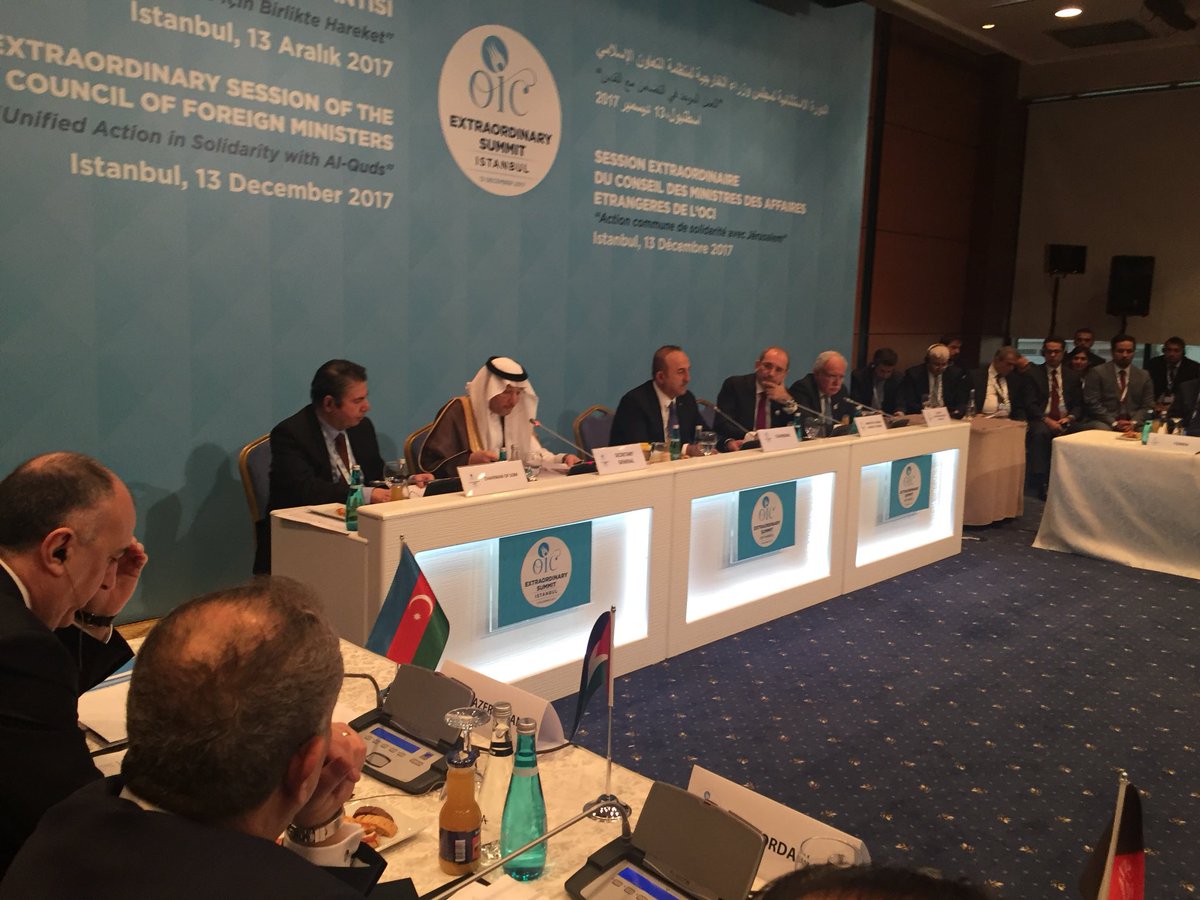 The OIC Secretary General at the Ministerial Meeting on Jerusalem said that the American declaration of transferring its embassy to Jerusalem, constitutes an attack on the rights of the Palestinian people. Photo: OIC Twitter
---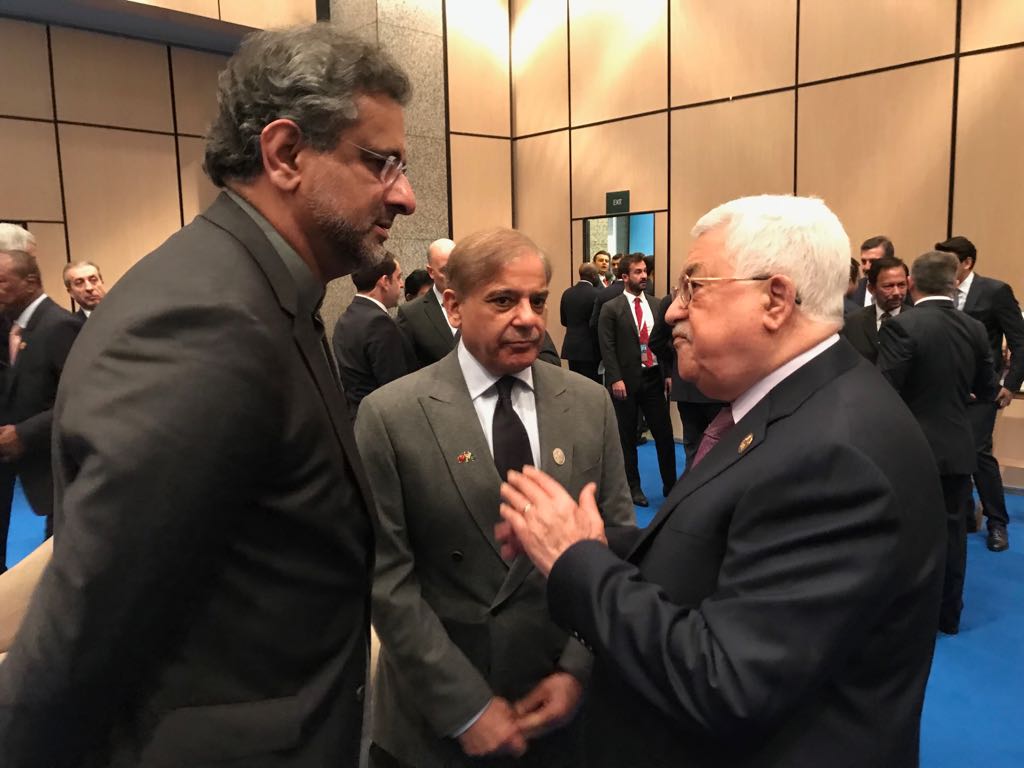 Prime Minister Shahid Khaqan Abbasi and Chief Minister Punjab Shehbaz Sharif meet President of Palestine Mahmoud Abbas on the sidelines of OIC Summit on Al-Quds Al-Sharif in Istanbul. Photo: Government of Pakistan Twitter

---

Prime Minister Shahid Khaqan Abbasi along with heads of states and heads of governments of OIC Member States at the OIC Summit in Istanbul. Photo: Government of Pakistan Twitter

---