Last Updated On 01 September,2017 04:34 pm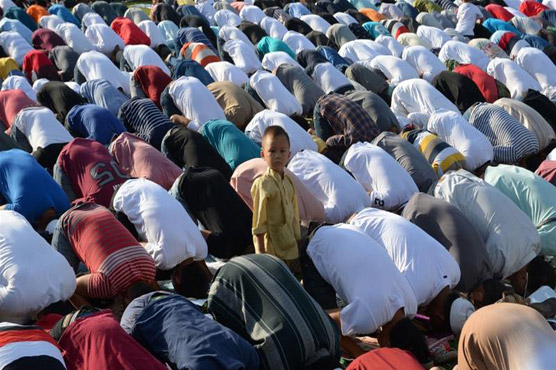 Eid-ul-Azha festivities begin across the world as Muslims complete their annual holy pilgrimage. Photo: AFP
(Web Desk) - Millions of Muslims around the world are celebrating Eid-ul-Azha, as two million pilgrims complete their final rites of the annual Hajj in Saudi Arabia.
According to Al Jazeera, Hundreds of thousands of Muslim pilgrims on Friday made their way towards a massive multi-storey complex in Mina after dawn to cast pebbles at three large columns.
It is here where Muslims believe the devil tried to talk the Prophet Ibrahim out of submitting to God s will.
Muslims believe Ibrahim s faith was tested when God commanded him to sacrifice his only son Ismail. Ibrahim was prepared to submit to the command, but then God stayed his hand, sparing his son.
The final days of Hajj coincide with the Eid al-Adha holiday, or "Feast of Sacrifice", to commemorate Ibrahim s test of faith.
For the holiday, Muslims slaughter livestock and distribute the meat to the poor.
---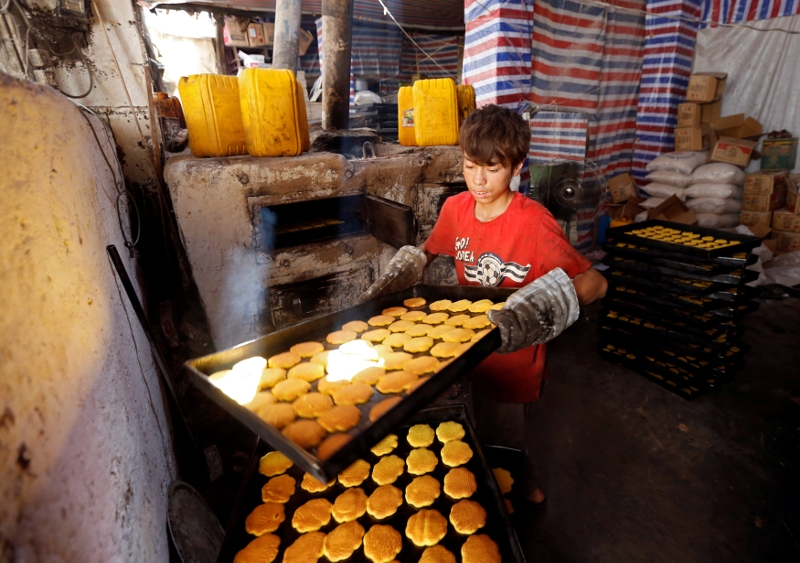 A boy prepares cookies at a small traditional factory ahead of the Eid al-Azha, in Kabul. Photo: Reuters
---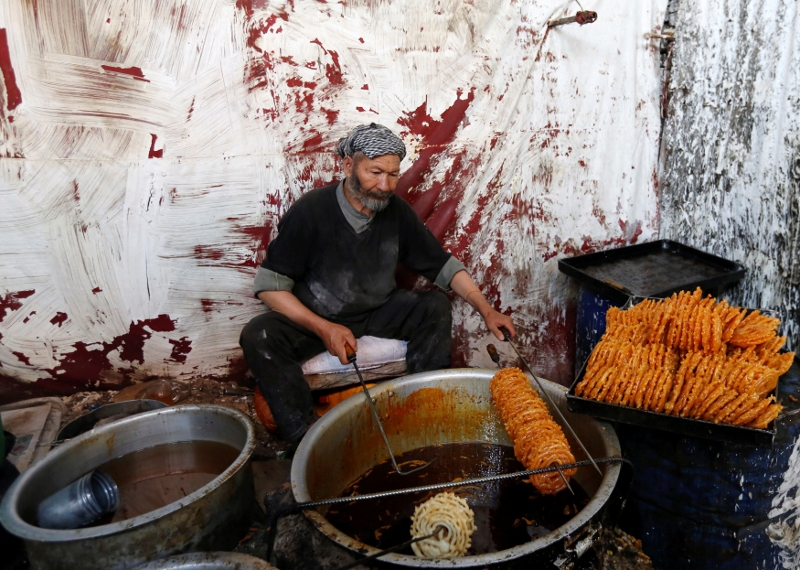 A man makes traditional Jelabi sweets at a small traditional factory ahead of the Eid al-Azha, in Kabul. Photo: Reuters
---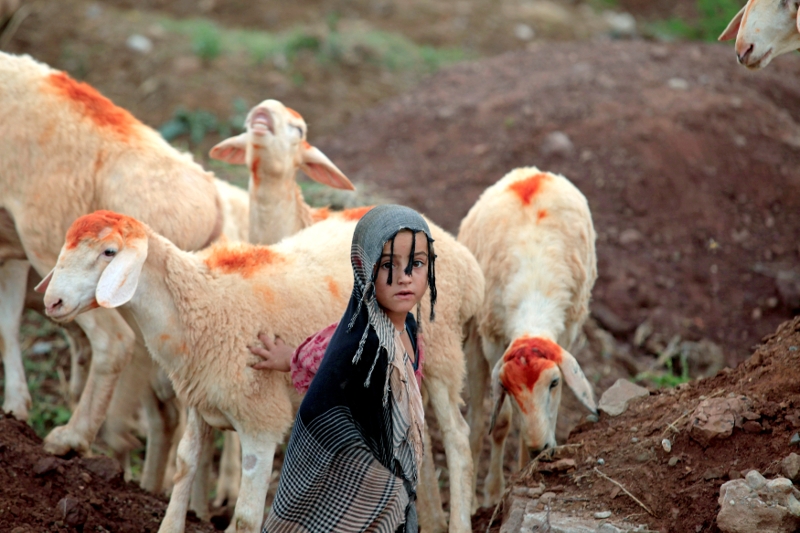 A girl stands next to sheep displayed for sale along a road, ahead of the Eid al-Adha festival in Islamabad. Photo: Reuters
---
Men lead a recently-purchased camel by a car, in preparations for Eid al-Azha festival in Peshawar. Photo: Reuters
---
Muslim pilgrims gather stones to be used to throw at marks symbolising the devil during the annual Hajj pilgrimage. Photo: Reuters
---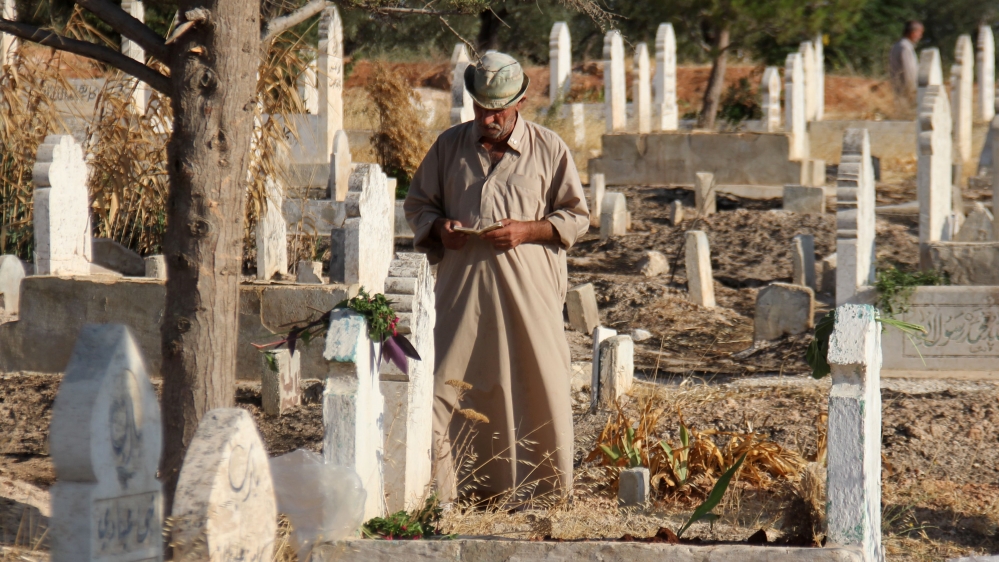 A Syrian man reads the Quran while visiting the graves of loved ones on the morning of the first day of Eid-ul-Azha. Photo: Reuters
---