Last Updated On 04 July,2017 06:04 pm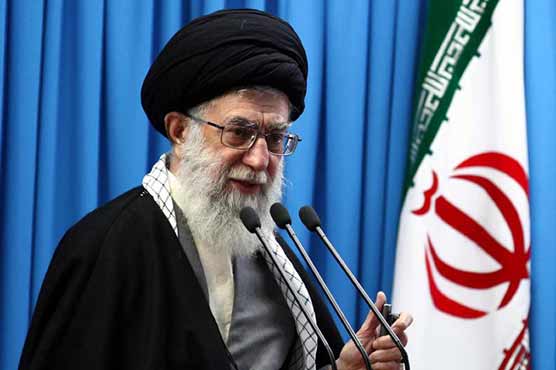 Khamenei revealed this in a meeting with Judiciary Chief Ayatollah Sadeq Amoli Larijani
WEB DESK - Iran's supreme leader, Ayatollah Seyyed Ali Khamenei, has urged Iranian judiciary to pursue issues like occupied Kashmir legally and adopt official position on such international issues.
In a meeting with Judiciary Chief Ayatollah Sadeq Amoli Larijani and other government officials, the Iranian Supreme Leader stressed that his country's judiciary should extend support to "oppressed" Muslims in Kashmir.
"The Judiciary should intervene from a legal position in such issues as sanctions, US confiscations and terrorism or come out in support of downtrodden personalities in the world such as Sheikh Ibrahim Zakzaky or the Muslims of Myanmar and Kashmir," Ayatollah Khamenei professed.
It is worth mentioning here that Sheikh Zakzaky is a Nigerian Shia scholar who had been detained by the government.
The Supreme Leader was of the opinion that the Judiciary should "decisively declare its supportive position or opposition so it is reflected across the world."
Earlier, during the Eid-al-Fitr sermon, Ayatollah Khamenei urged the Muslims worldwide to extend support to the people of Kashmir who faced oppression even during the fasting month of Ramazan.